We all know that video is in-demand, and it's only getting more popular by the day. Cisco predicted that video will account for 82% of all mobile traffic by 2021, and we're seeing that with the rise of short-form video.
Consumers love seeing video content from their favorite brands. Obviously, our team at Spotlightr knows this. It's why we're often sought out for advice on how companies can create brand videos that increase website traffic and site time. 
Mastering the art of video branding starts with strategy. Hopefully, this article will provide you with plenty of strategic ideas to set you up for success.
Let's first explain the importance and fundamentals of video branding.
Benefits of Video Marketing for Your Brand
There's no better way to show your brand's highlight reel than with video.
Unbounce reported that videos can increase landing page conversions by 34%, compared to landing pages that lack video content.
Video is an easy "in" for establishing trust with your audience.
You can check a lot of boxes with your marketing goals when you have a solid video marketing strategy—whether it's brand awareness, traffic, engagement, or conversions. It's also an effective strategy for reducing your bounce rate and keeping viewers on your site for longer periods of time.
The Importance of Brand Video
With video marketing, a viewer's attention is currency. You only have an average of two seconds to hook a viewer (and even less on social media). Getting a viewer to stop scrolling means that you're doing something right.
Highly engaging videos share this very thing in common: subtle advertising and promotion. When consumers feel that they're not being "sold" to, they're more likely to watch a video through to the end.
Videos that perform best are either entertaining or educational. And adding value, humor, or relatability is a recipe for virality.
While good content keeps viewers watching, memorable video branding leaves them with a lasting impression. Branded videos give your content a unique flair, greatly helping you stand out from your competition.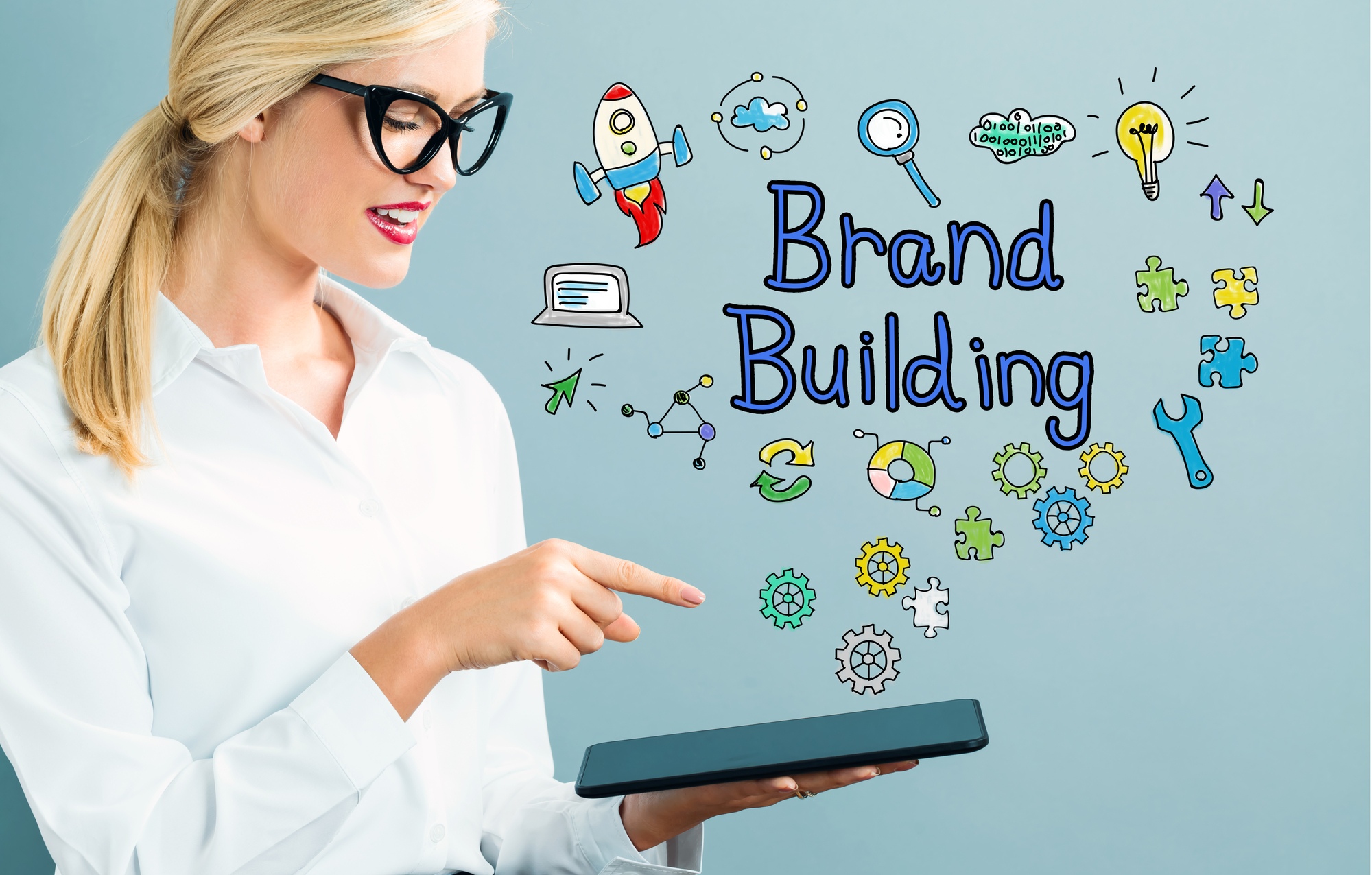 Video Branding Tips to Help You Increase Watch Time
Having a rule book of brand guidelines is necessary for creating on-brand video content that fits your company's standards. That, along with a mix of creativity and knowledge of human psychology.
What kind of messaging, design elements, and visual imagery will attract your audience? You must have an understanding of these things to create an emotional connection with them through your videos.
If you have any kind of video content on your site, video player branding will keep your content consistent with your website and marketing materials.
Most brand style guides provide creative direction on:
· Brand Colors
· Logo Design
· Brand Messaging
· Fonts & Typography
You can easily create a brand style guide with apps like Lingo. With Lingo you'll have your brand's color palette, fonts, and other branding elements all in one place. This will make it easier for you to customize your videos before uploading them to your video hosting platform.
The Elements of an On-Brand Video
The production quality of your video content will play a major role in a viewer's perception of your brand. In order to keep them wanting more, your videos should possess the following qualities:
· Authenticity 
· Good storytelling
· Professional quality (lighting, sound effects, editing, etc.)
· Attention to detail
Viewers know the difference between a well-put-together video and a production that's like spaghetti thrown on a wall. Of course you can mix in cellphone selfie videos, videos with less production quality and more "spontaneous" style videos.  But having those professional looking videos is definitely something you want to mainly incorporate.
A Captivating Intro & Outro
The first and last thing that viewers see when they click into a video? The intro and outro. Both are equally important for boosting video views and engagement, along with getting viewers to take action after watching.
Consider branding when creating your intros and outros as well.
You can make sure that they're on brand by:
· Adding a theme song with music that fits your brand's guidelines
· Including a "brought to you by" message in the intro
· Ending your videos with a clear call-to-action
· Using the same outro for each video
Tools like invideo make creating videos, intro's and outro's easy..even if you are a video editing newbie.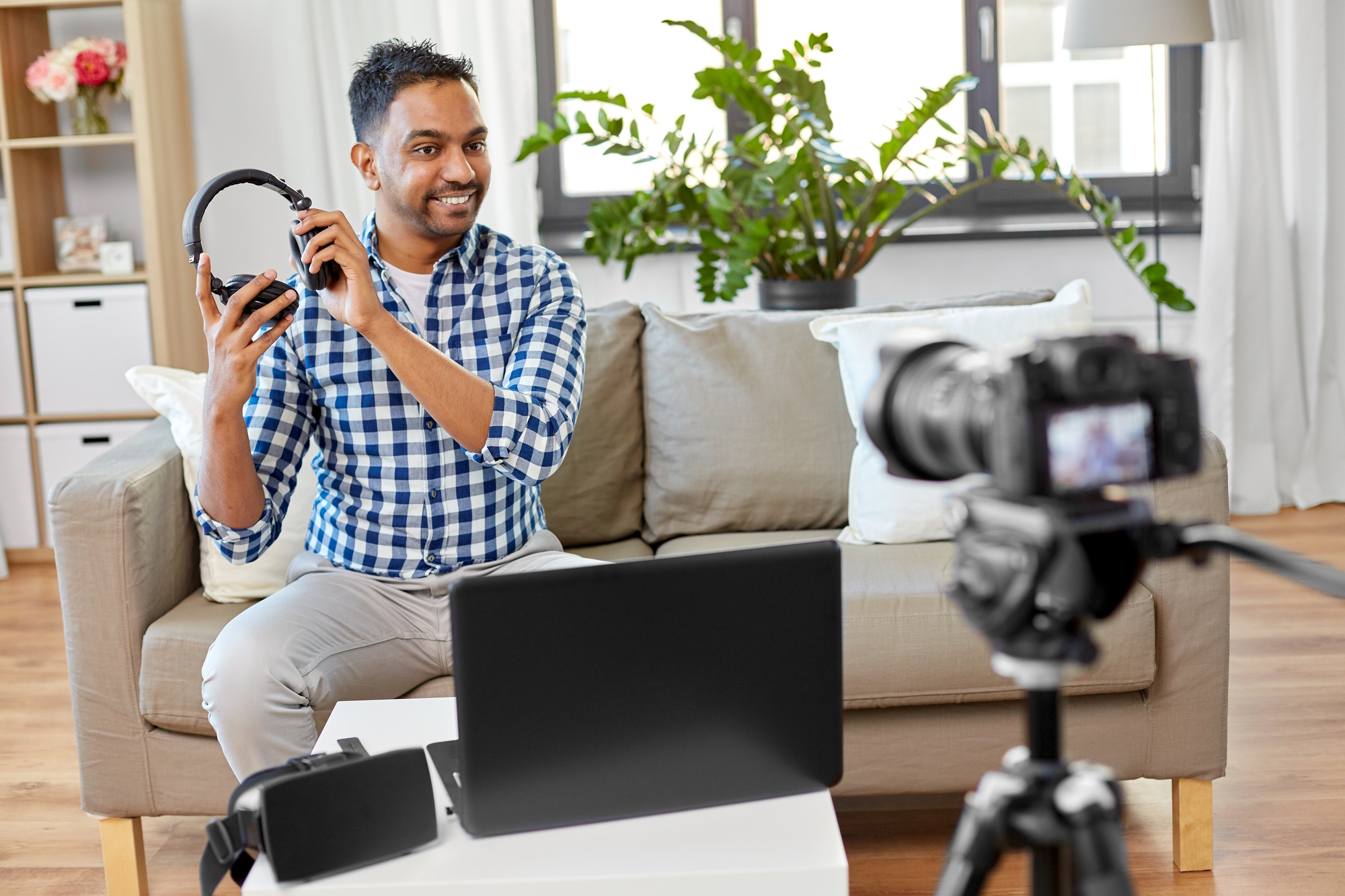 Production
While this makes a subtle impact, brand consistency with your production details can make the difference between an amateur and professional-quality video. It's as simple as choosing backgrounds, props, settings, and even wardrobe colors that are cohesive with your brand guidelines.
Are your videos in white-board format? You can even make sure that those are on-brand by sticking to certain animation styles.
And then by including the elements discussed below for the video player and how the video looks on  your web page, it will really bring out and create that brand consistency with your video content, ensuring that your videos don't have that "all-over-the-place" look and feel.
Thumbnails
Thumbnails are images that show on a video before the view presses play. Thumbnails should entice their decision to click the play button, and give them a literal snapshot of what the video is about. The size of a thumbnail should match the size of the actual video, which is typically in a 16:9 ratio.
You can create thumbnails using Adobe Photoshop or Canva. Spotlightr users are able to upload thumbnails for their videos to the platform.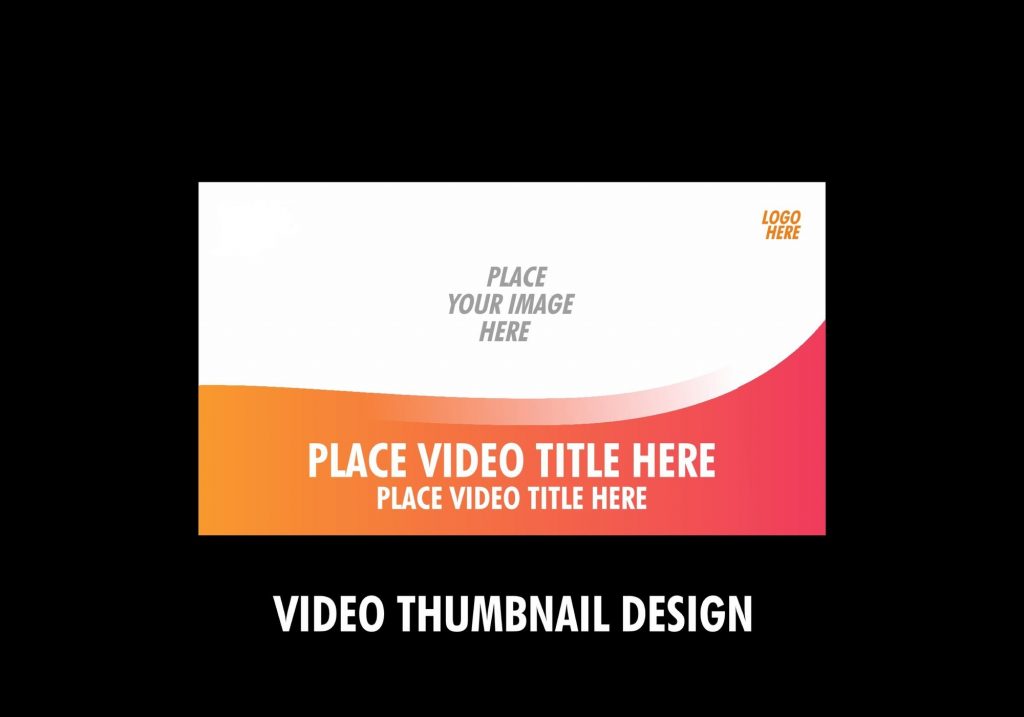 Brand Logos & Player Skins
There's a lot that goes into a brand's identity, including logo (or watermark) design and brand colors. All of this can be conveyed visually on video.
Watermarks provide protection against plagiarism. That's one of the many reasons why it's good to include your brand's logo in your videos.
To ensure that the logo is shown throughout the entire video, without distracting viewers while watching, you should display it in an aesthetically pleasing way. We suggest placing your logo in the corner of the video so that it doesn't take away from the actual footage.
It's generally best to use icon-based logos on video, as name-based logos can be difficult to read. They also aren't big enough to be legible. Using logos in PNG format will give it a clear and crisp look.
Additionally, you can change the color of your player skins to make it cohesive with your brand colors. Spotlightr has features that allow you to add custom logos for your videos and customize your video player skins.
As you can see in the images below, we have matching play buttons, icons, controls, etc along with the brand logo in the video.  All staying on-brand and customized.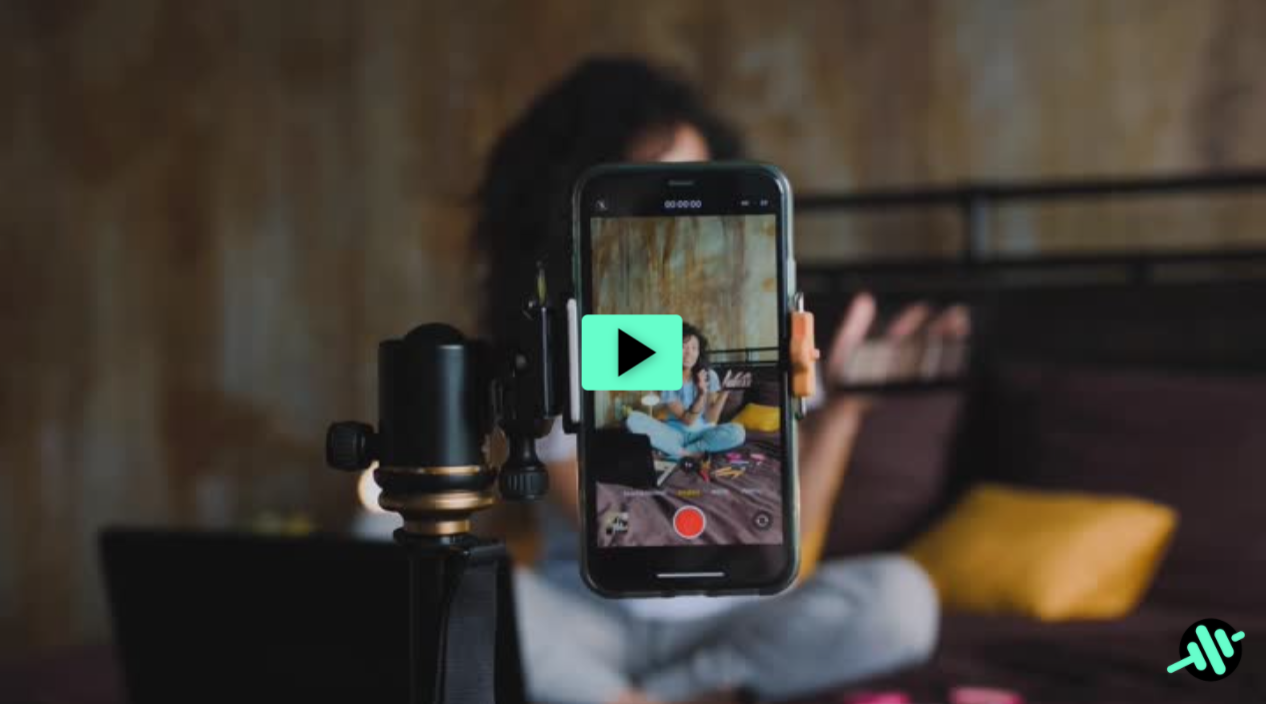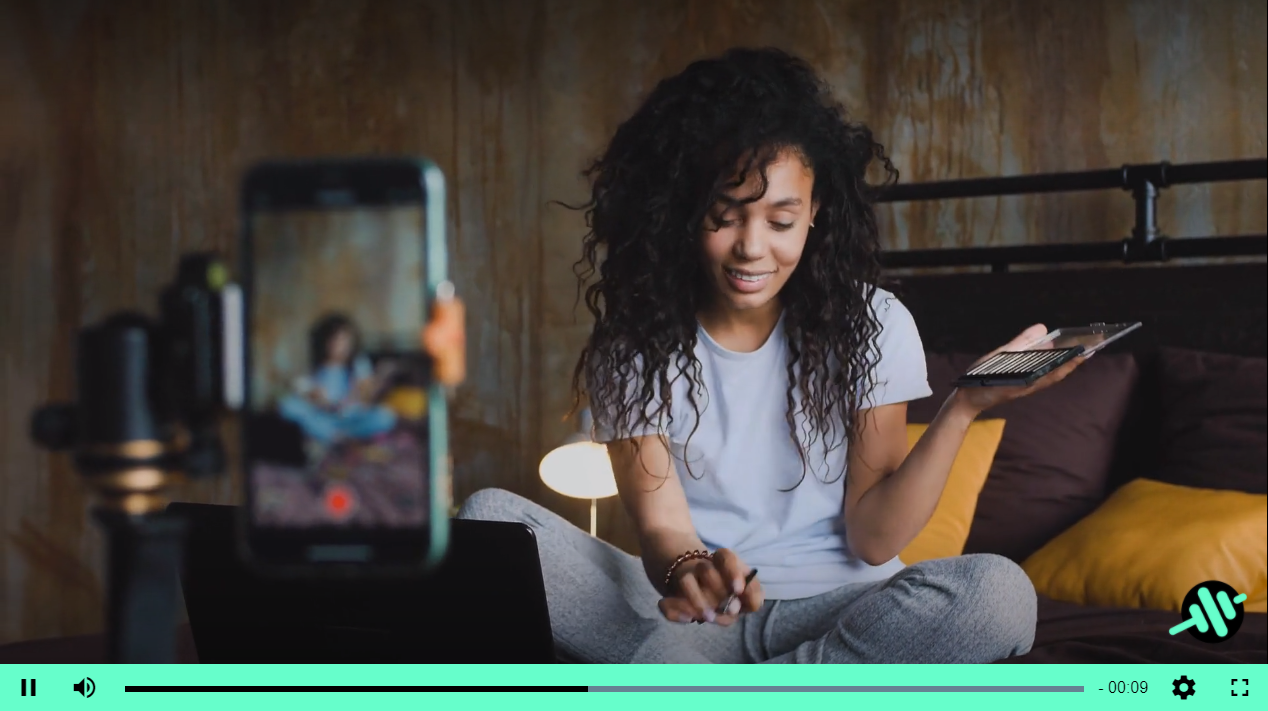 Branded Links/Domain Masking
With Spotlightr as your video hosting platform, your viewers don't even know that we exist. Our customers have the option to brand their video links with their own domains, using our platform's domain-masking feature. This is a great way to keep your videos on-brand while using a hosting service.
Level Up Your Video Branding with Spotlightr
See how quick and easy it is to keep your videos on-brand.  Sign up for a free trial to Spotlightr today.
If you have additional questions about video branding or the Spotlightr platform in general, contact our helpdesk at any time or email our support team at support@spotlightr.com.
Get Started For Free
Sign up for a free trial account today.  No credit card required!  See how easy it is to brand your video content with Spotlightr!