If you've used Spotlightr to host your videos, then you know that it's a great way to share content and grow your business.
But sometimes, you might want to take things a step further by building a collection of videos that you can share or sell to your audience.
Today, we've added a new feature that lets you create a video gallery and restrict or sell access to your content without a third-party plugin. 
What is a Spotlightr Gallery?
In the simplest terms, it's a page that holds a collection of videos intended for a specific audience. These can include online courses, tutorials, webinar recordings, product demos, employee onboarding videos, and more.
While we already create Watch Pages you can use to quickly and easily share your videos, those pages are limited to just one video.  Our Gallery Pages can hold as many videos as you want.  And you can organize them into sections for easy browsing.
For example if you are a trainer, you can organize your videos into weekly sections.  So the first section can be all of your Week 1 training videos for your work-out plan.  The next section would be Week 2, and so forth.
Because Galleries allow you to display multiple videos on a topic your audience is interested in, you can keep visitors engaged with your content longer. And, you can control who's able to watch videos in your Galleries with access codes and paid access — as we'll see in just a moment.
Here is how it looks…
Here you see a Gallery with the title and description at the top with a preview video to the right.  Under that are sections and then videos are added to each section.  This is using our 'dark theme'.
Click the image to launch it and you'll see the video background for the header as well.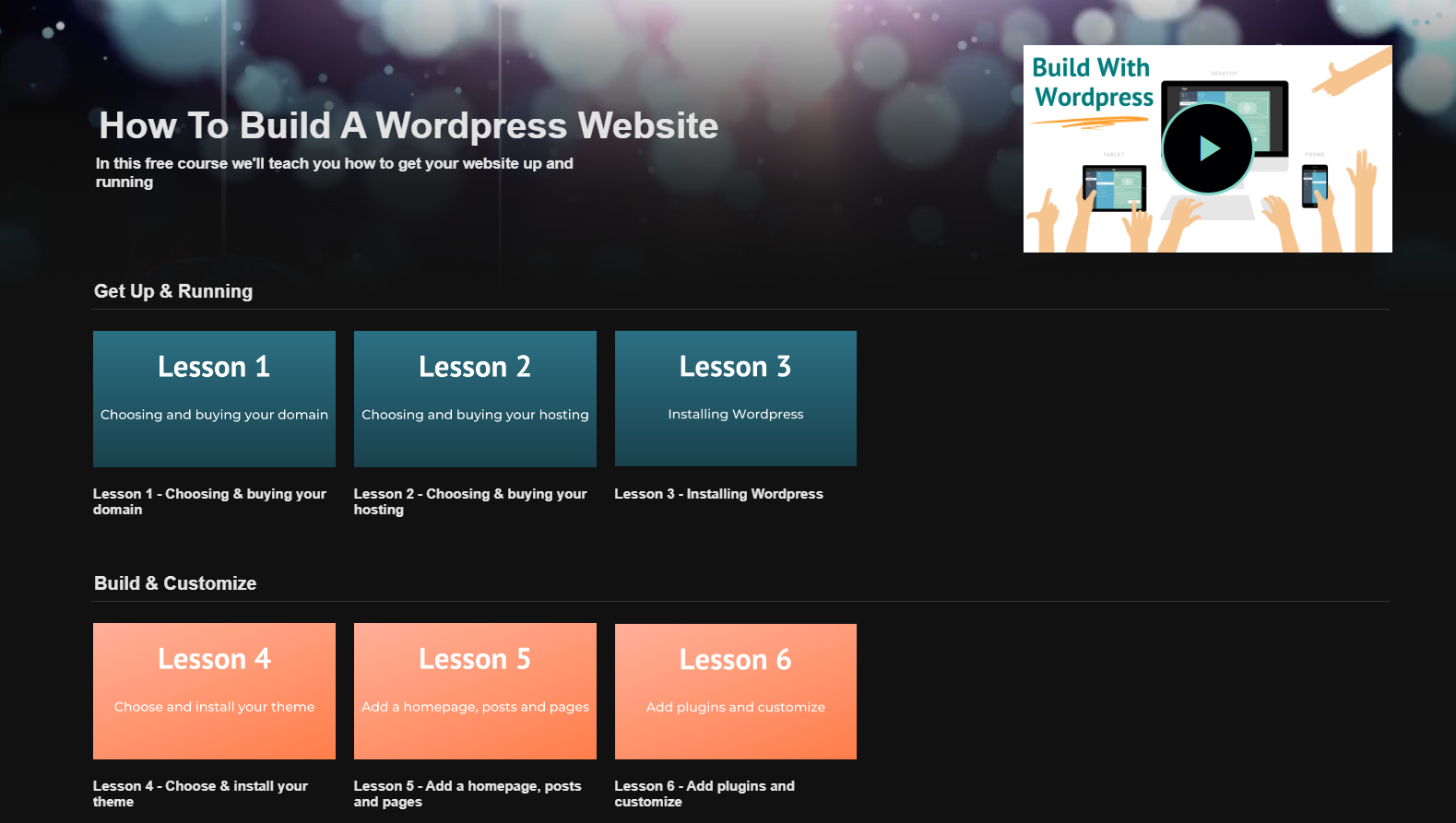 Ways to use Video Galleries
There are tons of different use cases for Galleries, but here are a few of the ways we can envision using it:
e-Learning: Can be used as a main course or supplemental material.  Keep it open for students, give them only a certain period of time to access, or you can even charge for access to it using our Stripe integration.
Sales: Send a collection of product demos and sales videos to leads, but keep your competitors from being able to see them
Coaching: Create a membership site with workout videos and sell monthly subscriptions
Software/SaaS: Build a tutorial library for your software, organized into sections for each main feature
Property management: Set up different watch pages for each community based on its needs and issues, and restrict access to only members of those communities
Private meetings: Show replay videos of private meetings, available only to specific members — just send the access code by email!
Webinars: Share your webinar recordings and have the link expire after a certain time period to keep your content fresh and relevant
e-Commerce: Add multiple videos of your products to promote launches and featured items
Now that you've seen a few ways to use Galleries, let's take a closer look at what you can do with this new feature.
Add a Video Gallery to your website
Once you've created a Gallery, you have the option to host it on Spotlightr or embed into your own site. When embedded we display one video player that, when clicked, launches the Gallery in a modal window.  
The advantage to this is that you can embed multiple Galleries onto one web page.  Since each Gallery is launched via one video player, you can easily add as many Galleries as you want to one page.
Match the look and feel of your brand
Whether you decide to host your gallery on Spotlightr or on your website, you want it to match the look and feel of your brand — so we've given you lots of options to customize your page. You can add a custom background image, change your theme (coming soon), and even add a video trailer to give people a sneak peek at what's inside.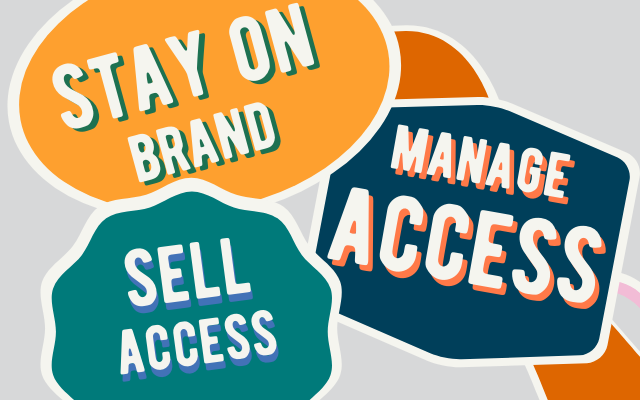 Manage access to your videos
By default, anyone with the link can access your Gallery Page. This is useful if you want to create a Gallery to organize your videos but you don't want to restrict access to them — for example, if you're sharing promotional product videos.
However, there may be times when you don't want just anyone to be able to watch your videos. For example, if you're sharing sales videos with your leads, you don't necessarily want your competitors to be able to see them.
In that case, you can set up an access code. An access code is a password used to access a video gallery. 
In addition, you can control how long access codes are good for.
For example, you can set your codes to expire after a certain length of time after the first unlock. This is useful if you're selling a video course and you only want people to have access to the course for three months, or if you want to send an instructional video after someone purchases your product and have the link expire after a week.
Or, you can set your access codes to expire on a specific date — for example, if you only wanted your Gallery to be available until the end of the month.
Alternatively, if you want to limit the number of times someone can access your gallery, you can configure your access code to be valid for a certain number of unlocks.  This is useful if you are selling entertainment content, like a weekly series or movies.  In this case you can set the Gallery to only be unlocked and wathced 3 times. 
You can turn these options on or off at any time, giving your full control over who can watch your videos.
Sell access to your videos
Easily sell access to your videos using our Stripe integration. This is ideal for coaches, educators, and content creators who want to sell video courses online. Instead of fiddling with plugins or hosting your course on a separate platform that you'll need to learn, you can sell your course with an easy and quick set-up.
And with two separate publishing options, you can let Spotlightr host your paid content or embed it on your own website.
Customers will be able to purchase instant access to your videos with a credit card right on your Gallery Page. Once they make a payment, they'll set-up their own password that allows them to watch the course. 
Create your first video Gallery
We hope the new gallery feature makes it easy for you to create beautiful video galleries and control access to your content.
If you need help or want a walk-thru please check the articles in our knowledgebase.
If you're already a Spotlightr customer on a paid account, simply login to your Dashboard to create your first gallery.  If you're not a customer, sign up for a free 14 day trial 🙂
Try Galleries Free for 14 Days
Sign up for a free trial, no credit card required, and test out Spotlightr Galleries and the rest of our features!  Build your course and grow your enrollments with Spotlightr!