We're midway through the summer, let's get to some updates that occurred over the last few months.  The last release notes were from mid-April, and since then we've gone through 9 platforms updates.
We added an integration with Mailerlite and also revamped our Zapier integration.  Next up for integrations will be Drip and ConvertKit which will be new integrations for us.  More on our Zapier and Mailerlite below.
Due to popular demand we continue to make improvements and features for galleries.  Among some of the improvements were the header design functionality and how it displays and a new gallery layout we are calling "sidebar" layout.
We also added the ability to embed the entire gallery onto your page.  So there are now three publishing options:  embeded gallery, embedded player with gallery pop-up, and watch page.
You can read up on what features are currently available and see some demo galleries on this article we put out dedicated to galleries.
A few new player control options were also added by popular demand:
– Full screen on play >> This will launch your player into full screen when the viewer clicks play.  This works on both the embed and the watch page.
– Prevent skipping >> Wanted by course creators.  When enabled, the player controls and timeline are still visible but the student cannot skip ahead by clicking on the player timeline.
Both of these options are configured inside your theme.
July 12th, 2023 – Current platform version 5.1.39
New Features & Improvements
New Zapier app
Mailerlite integration
Gallery sidebar layout
Full screen on play
Prevent timeline skipping
Monthly averages and previous months now displayed in customer bandwidth usage report
Option to add translations after transcriptions are generated
Reset transcriptions options
Chapter marker positions outside / under the player
Various app UI enhancements
Added ability to set playsinline to false via query
Chapter marker positions improvements
Updated advanced embed script handling, one for all
Captions font size improvements
Overlays in preview improvements
Set thumbnail for galleries manually
Enabled replace audio files
Added estimated bandwidth usage to account page
Gallery header rework
Various gallery improvements and enhancements
Wistia migration, keeping old ID, added a script for embed code swap
Search features in advanced settings of theme player settings
Enabled HTML Video Player for email publishing if originalFile mp4
Misc migration improvements
REST upload support for mp3 files
Comment popover position
Fixed project and video list .csv exports, added URL and originalFileURL
When controls hidden dont slide up captions and overlays
Improved transcription minutes consumption deductions
View heatmaps including overlays and click events
Resolution handling improvements
Gallery thumbnail handling improvements
New overlay templates
Mac fix for preset resolution
Embedded galleries scroll
Various vooAPI fixes
Overlay positioning fixes
Audio player thumbnail handling fix
Transcription editor fixes
Full screen iOS gallery fix
Chapter marker fixes
My Files fixes
Audio player essues fixed
Resizing the window, scrollbar handling
Text link overlay color update
Autofocus resolution menu fix
Subtitles removed from post roll videos
Fixed Webhook integration
Fixed Gallery behavior on iOS
Cancel while uploading fix
Vimeo migration, duplicate names fix
WP plugin fixes for block video selection
Adding Drip integration
Adding ConvertKit integration
Improving upload speeds
Zapier Integration
Our new Zapier integration has two trigger events:
– New Lead Captured
– Watch Notification
Check out our full step-by-step instructions in the KB article.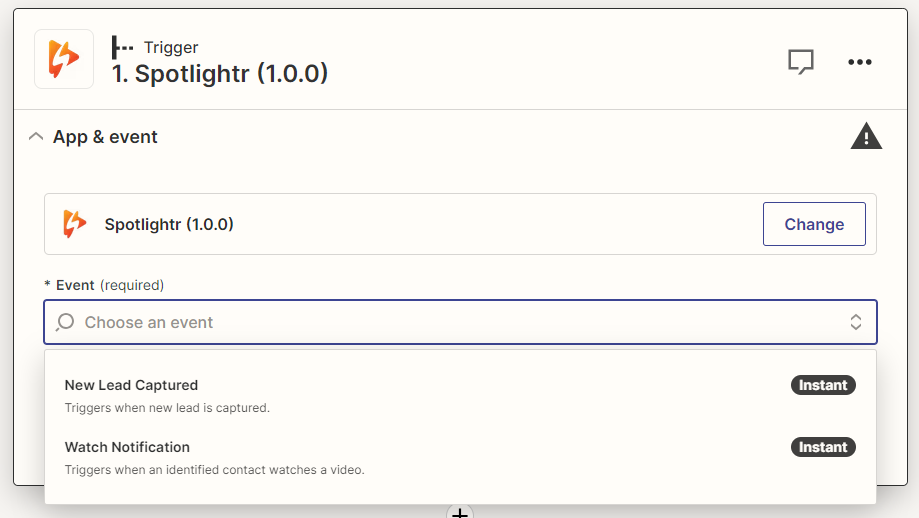 Mailerlite Integration
Connect your Spotlightr opt-in templates directly to your Mailerlite account.  First you just need to add the integration through a few easy steps.
Then when configuring your opt-in form, just select your Mailerlite integration.  That's it.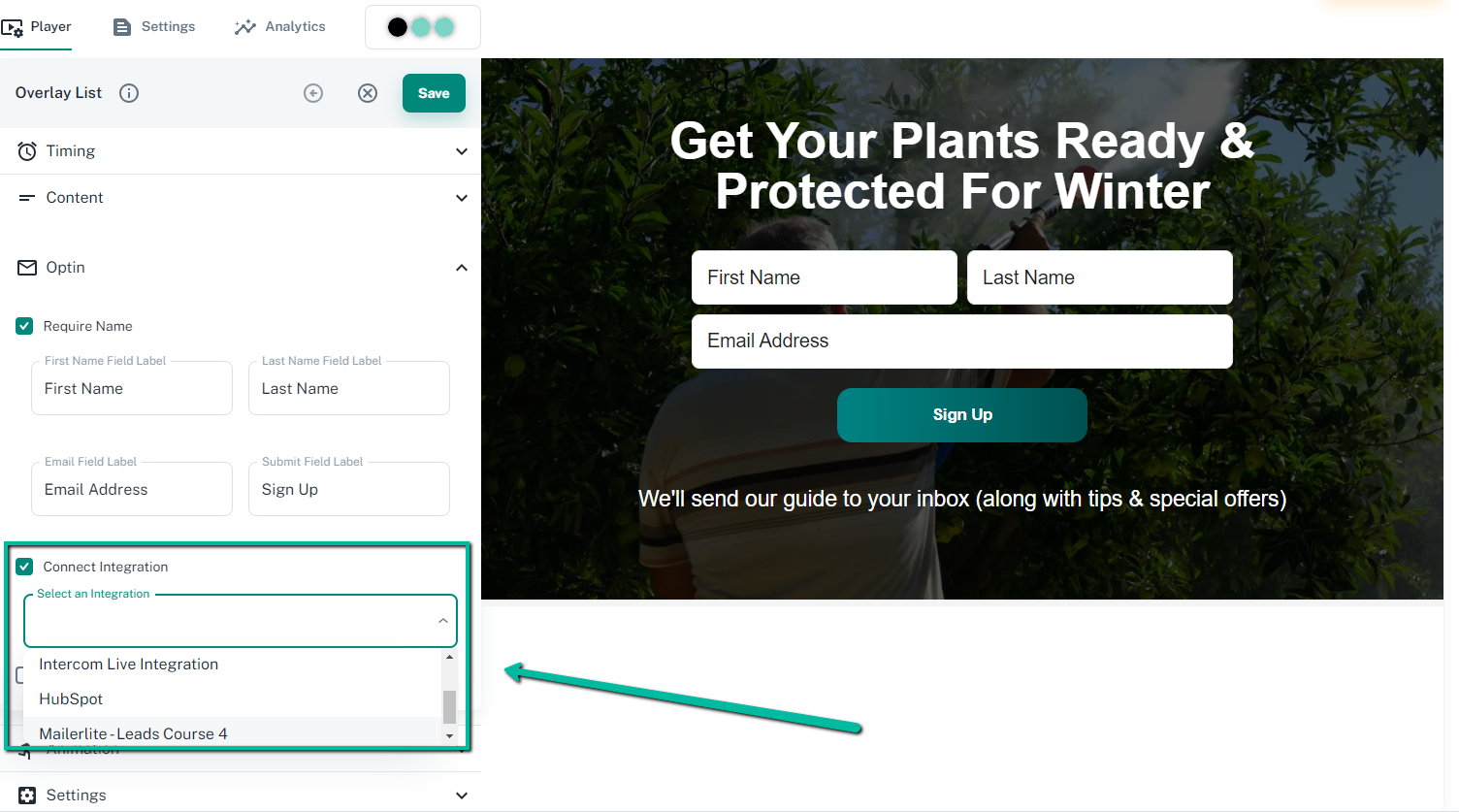 Gallery 'Sidebar' Layout
We will be expanding on design options for this layout.  We love the way it brings your video front and center, with easy navigation on the left.  We are collecting feedback on this so if you have ideas on how this will help your course or business let us know.
Here's a snapshot of what it looks like.  You can click here to see a demo.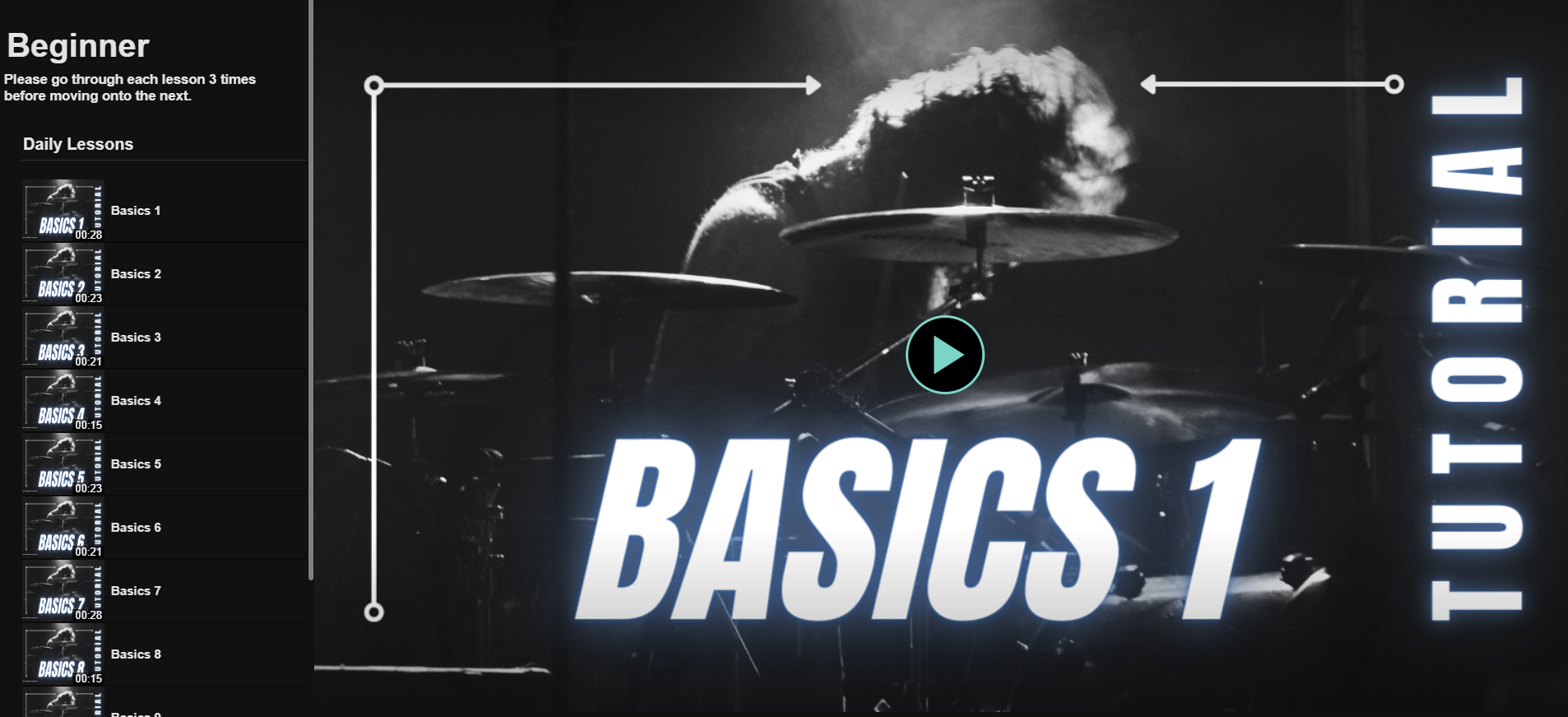 Here's what's next…
We're going to try to add a few more integrations for Drip and ConverKit.
We're also working on an infrastructure upgrade to make uploading faster for customers around the globe.  Not a hot new feature, but it's necessary!
We appreciate you!