Welcome to Your Case-Study Backed Online Course Creation Guide.
Welcome to the inaugural post for an exciting new blog series from Spotlightr, about how to create your own online course.
What's special about this particular series is that it's being written, in real time, by an actual business owner who is in the midst of creating his first course.
My name is Michael DiBiasio-Ornelas, and I'm the aforementioned business owner, along with my partners Rebecca De Ornelas and Seth Grant. We're a filmmaking team that has just launched Fair Share Films, and the online course we're going to be creating a new online course called:
The Startup Filmmaker: Bootstrapping Your Indie Career From Outside the System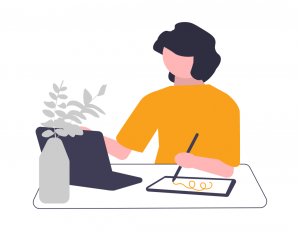 And you will be watching the entire time, from conception to launch.  If you're just getting started, hopefully it'll inspire you.  If you already have a course, hopefully you'll find some gold nuggets to improve your course.  Or create another.
In addition to my filmmaking work, I'm a content marketing consultant and copywriter, operating as Last Site Media. That's how I met Bill at Spotlightr, and how this project came to be.
For a bit of additional validation of my credentials, consider that both wings of this series will be informed by my experience bootstrapping nearly $500K in pre-sales and investments as a content marketer and filmmaker, from a starting point of effectively $0 (and a student credit card).
But enough background. You're here to learn how to build an online course from scratch.
Let's shine a nice spotlight on the answer to that question 😜.
Wait!  Before you continue…Don't Miss An Update (Or Our Free Course Guide)
Enter your email and we'll notify you when new updates are out.  And after Michael launches his course, we'll send you a complete guide on how he did it, with tons more detail and step-by-step instructions.
Nothing to buy.  All free.  No marketing emails.
What to Expect from This Blog Series
First, let's outline what I and Spotlightr want for you, coming out of this series of lessons.
Some of the takeaways may seem obvious, but let's review the whole list quickly, in the name of getting started with full clarity.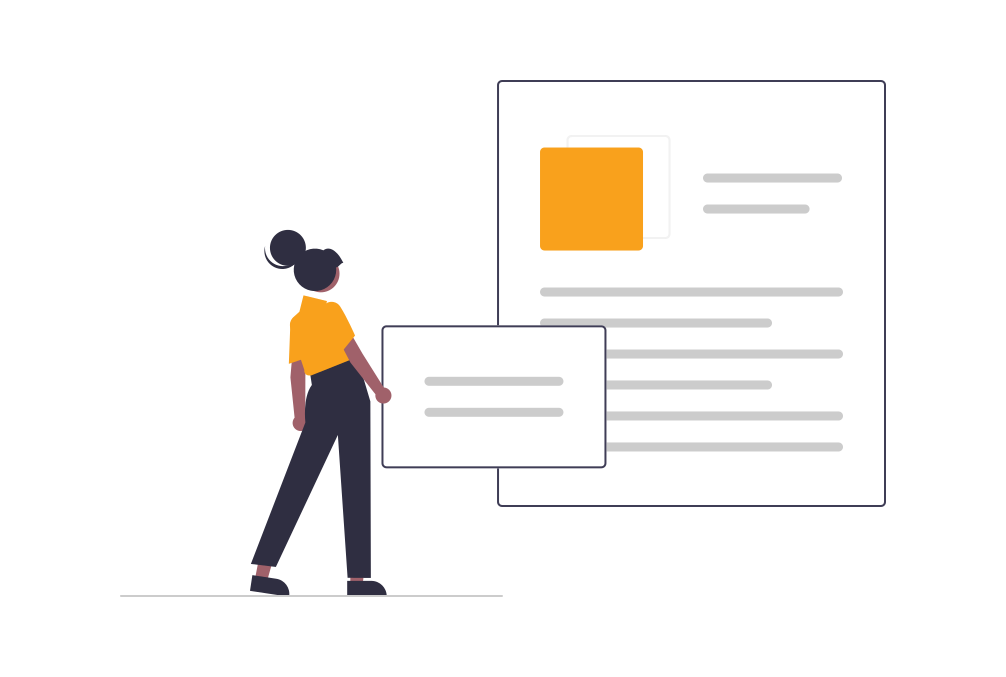 By the time this series has concluded:
– You will have enough base-level knowledge to create your own online course
– You'll have a full, actionable "checklist" of all the tactics and tools needed to create your course
– You'll have watched "The Startup Filmmaker" course develop, as case study and template to follow
– You'll enjoy the confidence of knowing that a lot of your homework has been done for you, leaving you more time to focus on the intangibles of your course content and the general marketing and sales of your offerings (although we'll help with this, too)
With Spotlightr alongside us on this journey, we'll all benefit as well from the added experiences of a trusted vendor in the online course space offering their expertise and support. Stick with us for their entire series for an even greater opportunity to capitalize on this at the end of our wider discussion, courtesy of Spotlightr.
As a final note on expectations, consider also that, with me, you'll have a partner for contextualizing some of the challenges and opportunities that may present themselves as we all seek to create the best and most lucrative online courses we can. In addition to research and execution, I'll likely experiment with several marketing and selling tactics that you can also feel free to take advantage of in relation to your own work as a course creator.
What Makes This Blog Series on Online Courses Different from Others That Already Exist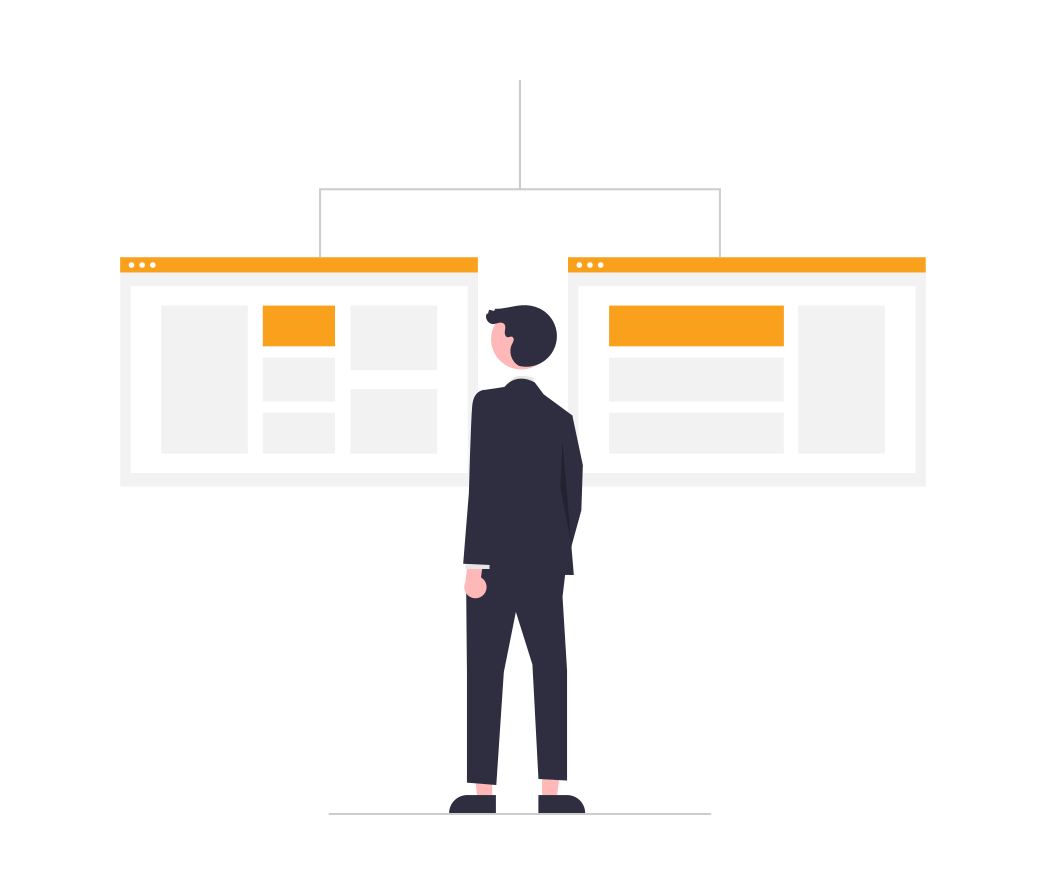 Some of what makes this series different should hopefully have been made apparent above, but to underscore some other factors that led us to believe it was needed:
– Level of detail: As part of our prep for this project, both Spotlightr and I have studied several other resources on how to create an online course. There are some great examples out there, but not many offer side-by-side case study content, and none that we found provided the level of immersive detail we have planned for this series.
– Real-time case study content: The next-best thing to hands-on trial and error, in my opinion, is someone else's hands-on trial and error. At Fair Share Films, we've validated our expertise to this point via a series of informal teaching posts on social media, as well as some podcast guest experiences. When it comes to the course itself, however, it will be our first attempt to build one. The advantage for you will be the ability to learn from any mistakes or pivots we end up making – without having to invest nearly as much time or money to course-correct (get it??).
– Tangible results: Along similar lines, although the actual course created will be an experiment for myself and Fair Share Films, the marketing side of my brain will be tracking and analyzing results. As we continue through the series, I'll report back to you on what worked well, but more importantly what might work better if done differently.
All right. That's out of the way. Let's really get started, now.
Lesson 1A: Identify Your Course Objectives
Our path to course creation at Fair Share Films was simple, and perhaps it sounds familiar. Shortly after we decided to form the partnership among the three of us, we performed two core activities: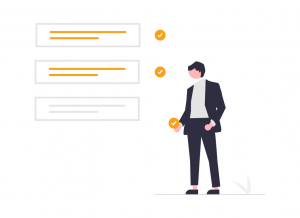 1 – We asked ourselves what we wanted to accomplish through the company.
2 – We wondered about different ways we could monetize these goals, at the intersection of helpfulness to our audience and our growth objectives towards career sustainability as filmmakers.
There's a lot more to the story, but for the present purpose let's just say that among our answers was the idea of a course that would help others to accomplish what we've been able to accomplish to this point as bootstrapping, middle-class filmmakers – much more easily and quickly than we did.
In a few more specific words, we want to teach others to sustainably build and scale careers as independent filmmakers, mostly outside the Hollywood system – as well as the more traditional independent filmmaking systems centered around New York City and Los Angeles.
But these are goals and motivations, not objectives. They're important to know, but when it comes to creating a successful course we knew we needed to get more precise in starting out.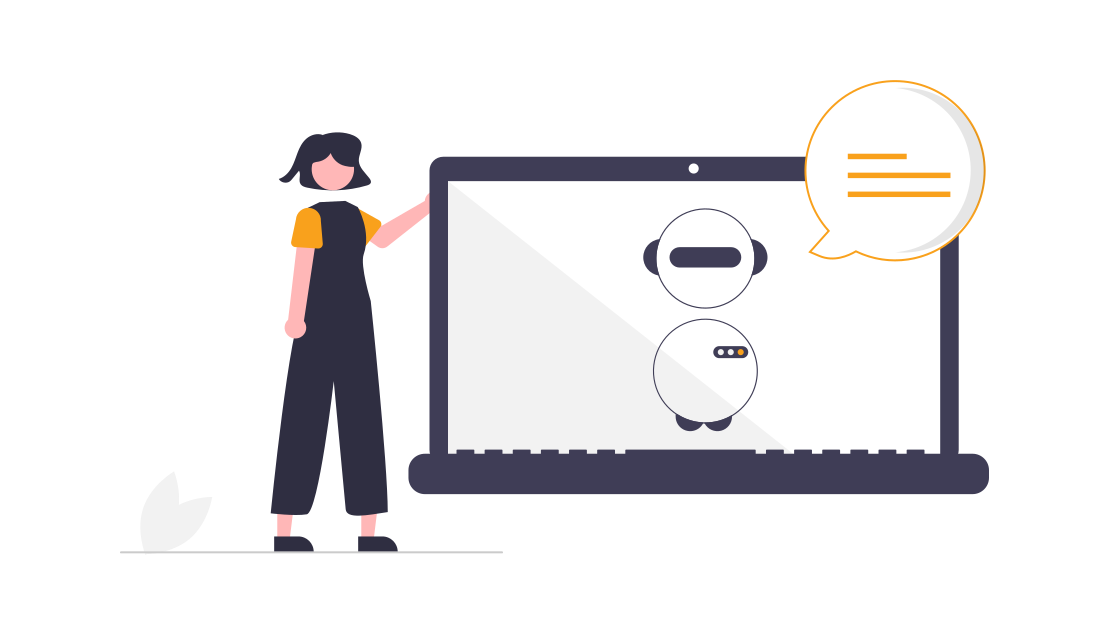 Tool Tip: Try Leveraging AI When Refining Your Objectives
The sort of planning work we're discussing in this post is an area where experimenting with AI can potentially prove helpful. 
I spent a few hours in conversation with ChatGPT about our qualifications and plans, putting it to work for me in different capacities. My opinion on AI is that it should be treated as a helpful tool for expediting and expanding on such tasks, with constant human leadership and vigilance guarding the overall quality and precision of the work.
By the time I was done, I had a strong list that I was able to take from the AI and further refine to the point where I felt it was expansive and precise enough to satisfy not only our intentions but our commitment to top quality.
A key goal to remember during these planning exercises is to keep as much of the focus on your students as possible at each step along the way – not you and your course.
By all means, keep your own motivations and goals clear to your brand or business during this phase. But when it comes to executing with the course (or any type of public content) I have seen time and time again that focusing on audience needs (and how we can be useful in meeting them) goes much further than prioritizing the end goals for ourselves instead. It seems clear from our research that the most successful courses are the most tailored to meet the specific needs, goals, and interests of the students.
By focusing on your students, you ensure that your course content remains relevant, engaging, and highly valuable to them, fostering a better learning experience and, in turn, higher student satisfaction and success rates.
Case Study Example: Our Course Objectives
Here are some samples of our results in setting objectives, which you can feel free to utilize for inspiration when you work out your own.
In true startup fashion, we've decided to use Notion as a hub for documenting our work, including the examples we'll be sharing today. It offers more flexibility among project management, content generation, and remote operations than other combinations of standalone apps we've used.
Returning to the topic at hand, we want our students to emerge from the course:
1 – Confident in bootstrapping and scaling their own indie filmmaking careers, from any starting point.
2 – Knowing how to fit filmmaking into their everyday lives.
3 – Knowing how to build a loyal audience that will support their projects over the long term.
4 – Feeling empowered by a reframing of traditional financing into a more flexible form of resourcing.
5 – Believing they can over-deliver on their projects, despite time and budget constraints
Whatever your own course objectives may be, put some real time and energy into digging out some semblance of the level of detail that we did for the examples listed above.
The actual objectives you come up with may very well appear almost word-for-word in the audio and/or text materials for your course later on, which means it would be good to have them developed and available for that stage.
More importantly, however, they will likely also inform most of the decisions you'll make at each next stage in your course creation journey.
The same can be said of the learning outcomes you'll want to engineer through your course,which will likely be very similar but not exactly the same.
Lesson 1B: Determining Learning Outcomes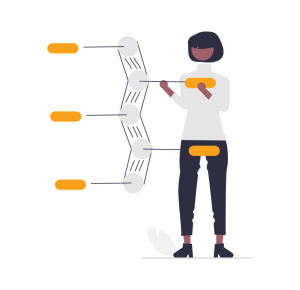 The difference between an objective and an outcome can be found in the flavor of specificity that outcomes bring to the end of a learning process.
Namely, while objectives represent the changes you'd like students to experience in their mindset by the end of their study, outcomes are the specific skills and knowledge they should hold in order to do so.
You'll see how closely our own outcomes follow our objectives for our course, just with this key difference in mind.
Case Study Example: Our Course Outcomes
We decided our students should emerge from our course able to:
1 – Reboot their filmmaking approach with a new, clear direction and strategy
2 – Create and execute on a growth plan for consistently creating new and better work, year after year
3 – Fit filmmaking into their lives, despite other commitments
4 – Build a strong, supportive, consistent audience for their films
5 – More flexibly and creatively shepherd resources for crafting their work
The great thing about following objectives up with outcomes is that they provide clearer targets for generating the tactile coursework needed to help students change in the ways they want.
We understand we're aiming high with our own intended outcomes, but that's part of the fun of creating a course that we're hoping will not only provide clear value but actually result in sales and growth for our company.
Speaking of sales, let's finish up by exploring the other side of the course creation equation – how to ensure your offer stands out. Not from a marketing perspective (we'll touch on this later, though) but from the overall standpoint of how your course might promise to deliver on outcomes and objectives via your unique selling proposition.
Lesson 1C: Defining Your USP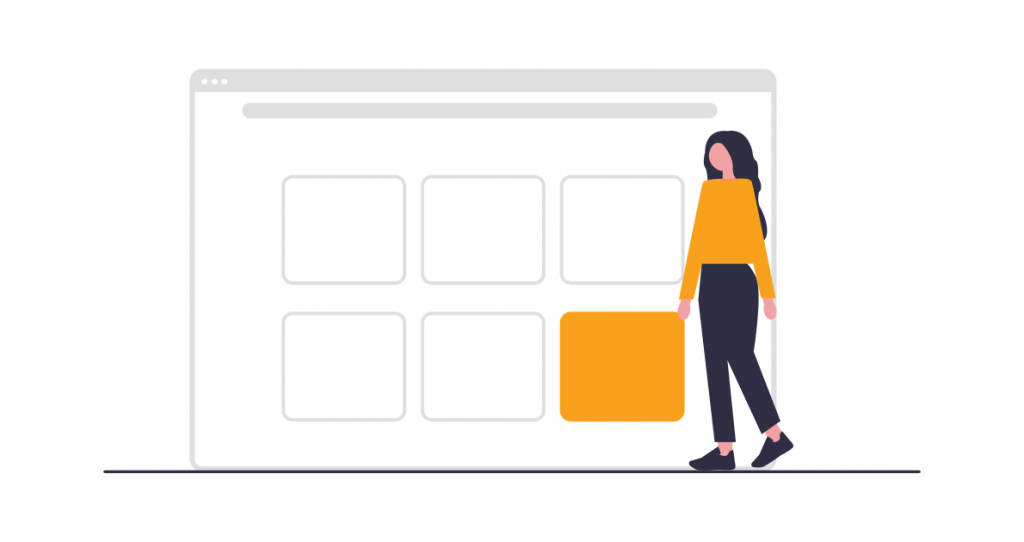 The online learning marketplace is an increasingly crowded space. This makes it all the more important that we each get very clear in defining the unique selling proposition (USP) for any courses we create.
What sets you and your course offerings apart?
Answer this as succinctly and as precisely as possible, and you'll have your USP.
Case Study Example: Our Unique Selling Proposition
At Fair Share Films, we determined that the key to our USP lay in:
1 – Our real-world experience
2 – Our unique approach to independent filmmaking (as summarized by the course objectives)
3 – And our focus on slower but sustainable long-term growth, over chasing short-term success
Like ours, your own USP should speak directly to your prospective students, highlighting what they can gain from your course that they can't find elsewhere, or from someone else.
Once again, all the prep work we've done to this point ties together.
Your objectives frame the destination for your students, and your outcomes the touchpoints along the way.
Your unique selling proposition relies on the first two, but provides that extra validation for convincing prospective enrollees to go along with you in the first place.
What's Up Next: Maximizing Your Prospects With Pre-Marketing
Congrats! You're off and running towards the goal that brought you here. In just a few months, you could be bringing your own online course to market.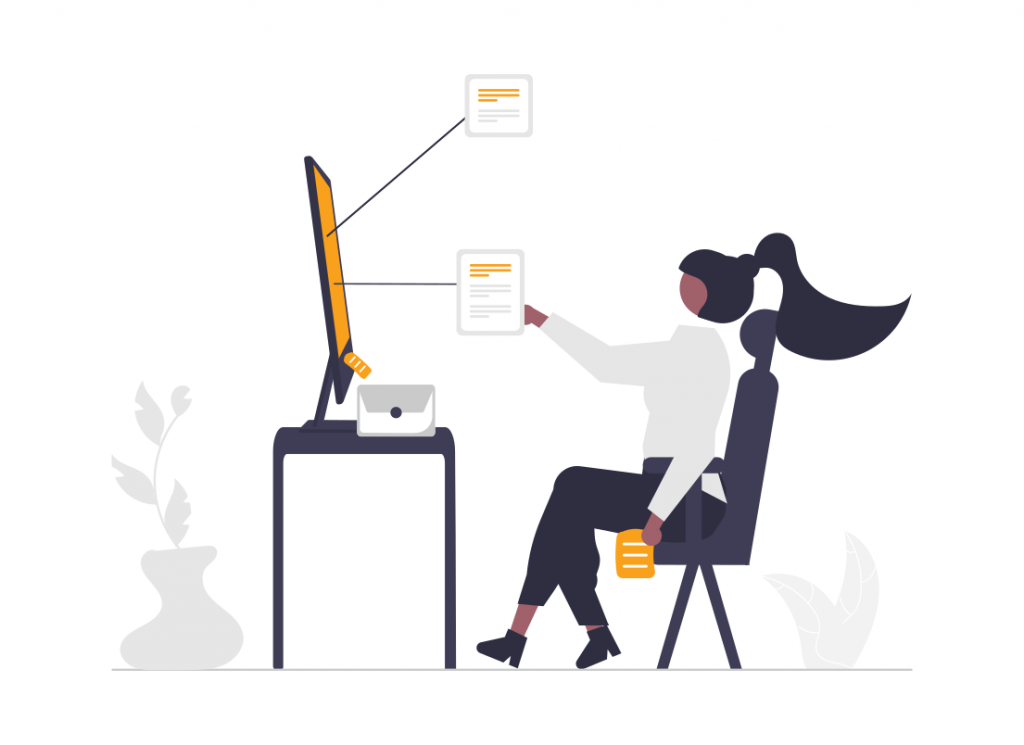 But when it comes to launching to a robust inflow of sales – this can be easier said than done.
Use the form up above to sign up to get notified when the next post is out!  Our next post will cover the essential aspects of pre-marketing: branding, targeting, and audience building.
We'll delve into how to define and locate your ideal customer, how to establish a compelling brand for your course, and we'll outline proven strategies to start building a community of prospective students even before your course launches.
Join us next time to discover how these elements can significantly enhance your course's reach and conversion rates, setting you up for success from day one.