If you create courses on Kajabi, you want to make sure everything about your content is high-quality, including the videos and video formats you use. So, what are the best Kajabi video formats to use?
The answer may surprise you – there is no single "best" format. 
Here are all the video formats supported by Kajabi — as well as the main characteristics of each of them:
MP4 – This video format is commonly used for both online and offline videos and is the standard for the most part right now for online video delivery. It can be played natively on Windows, Mac, and most smartphones and tablets.
MP4 files are typically the best choice due to their large file support and high-quality video output.
M4V – This is a more recent video format that is extremely similar to MP4.  As far as file quality is concerned there is not much of a difference between the two.  It's natively supported on Windows, Mac, and most smartphones and tablets, though MP4 is more widely accessible across devices and browsers overall.
ASF – This is the original video container for Windows Media Videos-based content.  While the .asf file extension has been used, it's more commonly seen with the .wmv or the .wma fiel extions.  These extensions (.wmv and .wma) are used to specifiy if a video file is an ASF file and is using the Windows Media Video codec.
WMV – As just mentioned this is a Windowns Media Video file and uses the Windows Media Video codec.  This video format was developed by Microsoft and is natively supported on Windows computers. WMV files are known for their high quality and small file size.
A very popular video file format in the 2000s, it's still seen today and is support by Kajabi.
VOB – The VOB video format is used for DVDs and Blu-Ray discs. VOB files are high quality and can be played on most computers and DVD players.  These are not seen very often today however if you do have one it is supported by Kajabi.
MOD – This is a unique video format that is specifically designed for digital cameras.
3GP – This video format is designed for mobile devices, such as cell phones and tablets.  It was developed by the 3rd Generation Partnership Project.  
This file format was mostly seen on 3G mobile phones that supported video capture.
MKV – This video format is the Matroska Video file and is very similar to the .avi and the .mov file.  It's actually a multimedia container format that can contain video, audio, cover art, descriptions, sub-titles, etc.
DivX – Short for Digital Video Express, this is a high-quality, highly compressed video format.  
Xvid – This is technically a codec (the Xvid codec).  If you come across a file with th .xvid file extenstion, it will contain an MPEG-4 digital video track compressed with the xvid codec.
MOV – This video format is developed by Apple and is the default format used by its iPhone cameras. MOV files use the QuickTime container format and can be played natively on both Mac and Windows computers.
MPG – This video format is one of the most common video formats in the world. MPG files are compatible with both Windows and Mac computers, as well as most media players and video editing software.
FLV – The FLV video format is an old format first used by Adobe Flash Player going back to 2003.  It is also an open format so it was also support by other non-Adobe programs.
A decade later, during the 2010s, various other video formats began to emerge and it became apparent that the FLV format had too many shortcomings to continue.  Adobe and other browsers officially ended support for Flash in December 2020.
F4V – This is another video format used by Flash Player and was created to replace the FLV format. The main difference between FLV and F4V files is that the latter uses the more modern H.264 codec.
Like it's predecessor FLV, the F4V format has been deprecated on most web browsers.  If you do have a file in this format it will upload to Kajabi however we would recommend you convert it to .mp4 first for better compatibility with different browsers and devices.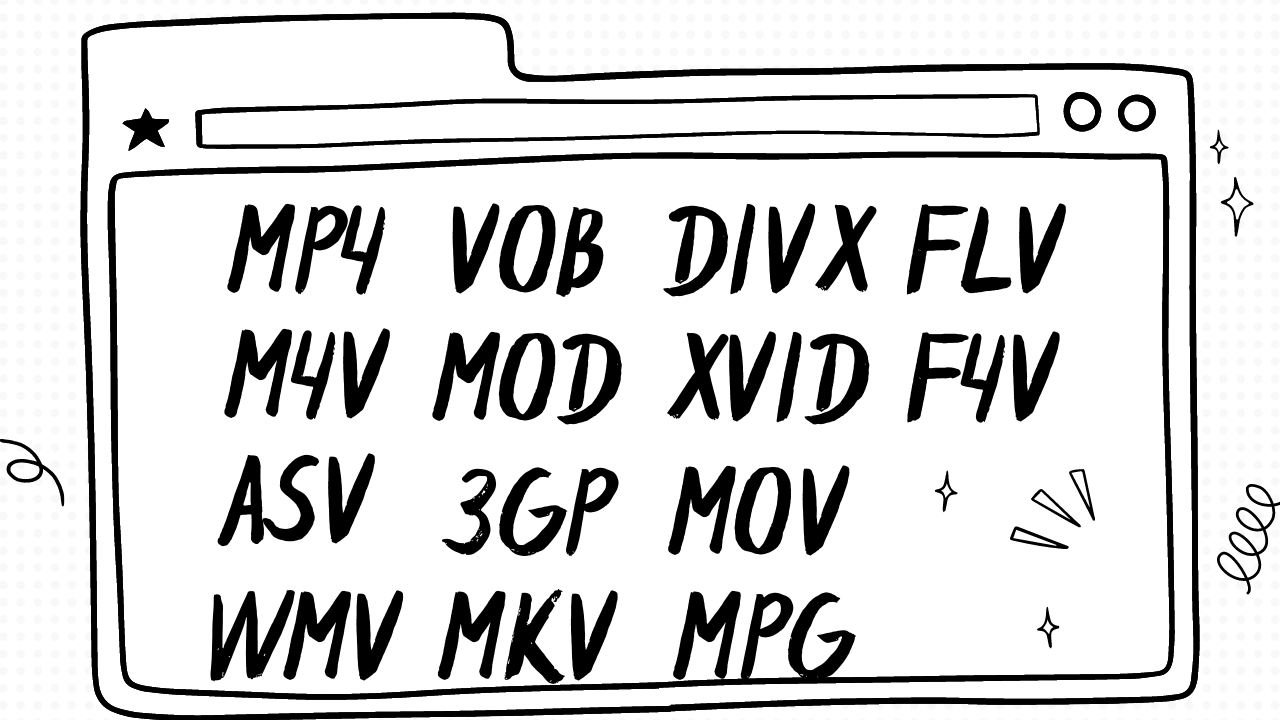 Since .mp4 is the current standard this is generally the most recommended file format to use when uploading to Kajabi.  If your file is not in this format, but matches one of the formats above, you are more then welcome to upload the video and test it's playback.  If you have any issues you can certainly convert the file to .mp4 which will likely solve any issues.
You can also run your video file through a tool called Handbrake which is a free, open-source program which will optimize your file for the web and convert it to a standard format.  We have a knowledge base article on how to use this tool along with recommended settings. 
Secure Your Video Course On Kajabi With Spotlightr
Spotlightr is the only video host that supports your courses, your marketing funnels, and your budget.
Start a free 14 day trial to begin encrypting. No credit card required.