When you're running a small business, you don't usually have a huge team to help you create videos.
In fact, many of the entrepreneurs we know are creating all of their own content — on top of running their business and serving their customers. And often, they're doing this for more than one business.
That's why we were excited to sit down and chat with Amanda Lan.
Amanda is a martial arts instructor and creative entrepreneur in South Africa. Along with her husband Jeff, Amanda is the creator of 1 Mind Body Fitness, a training and wellness practice that combines martial arts and Chinese medicine to provide an integrated approach to self-care.
Not only does Amanda create content for 1 Mind Body Fitness, but she also does e-commerce, video ads for clients, web design, video tutorials, and creative strategic design for online training and businesses at Shaolin Cafe.
In spite of the time zone differences, we found a time to connect and chat about the power of video, stopping content theft as a digital creator, Amanda's take on why small businesses shouldn't try to act like big enterprises, and more.
You've been creating video content for quite a while. What do you like about using video?
Amanda originally worked in the clothing industry as a textile designer. As a designer and an artist, she found that video was a more effective medium than photography.
"Photography is very flat, whereas video gives a better perspective… you can put wording and you can put audio, so it's a talking picture," observes Amanda.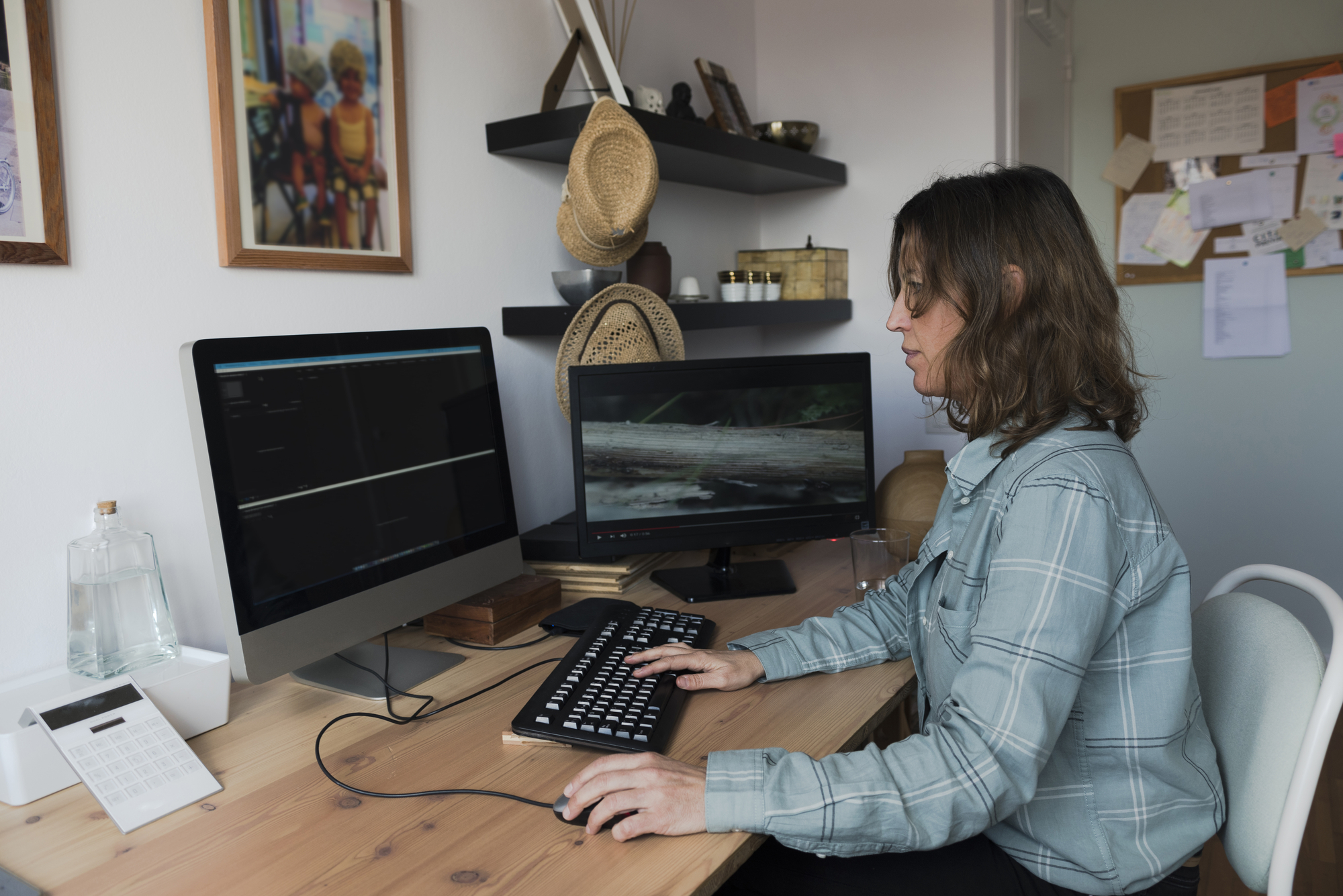 Tell us more about what kinds of videos you're creating and how you're using those in your business.
Like many entrepreneurs, Amanda creates all of her own advertising videos. "I do a lot of video advertising," says Amanda. "I've got an online store so I do all my own website development and my own advertising videos… I don't do graphics, because that takes a lot of time."
Amanda also creates tutorial videos for her online courses. These video tutorials are embedded in the course content, and Amanda also repurposes them into mini tutorials to use as advertising on social media.
Amanda also belongs to the International Health Qigong Federation (IHQF), and is accredited to train other Qigong teachers. In addition to her own videos, Amanda has used Spotlightr to embed some of the videos produced by the IHQF on her 1 Mind Body Fitness website as part of a teacher training program.
A multi-passionate entrepreneur, Amanda is also leveraging her creative skills to create mini videos for clients.
What led you to look for a tool like Spotlightr?
Amanda started looking for a video hosting platform after a close call with Amazon Web Services (AWS) where she nearly lost all of her video content.
"I lost my whole account at one stage, because I couldn't find my password… I contacted [Amazon] and they told me straight up, 'These are the rules and regulations, you can't find your password so your account was locked' — but the money was still going off the account. It took me three months to fix," says Amanda.
It's an experience that's all too familiar to many entrepreneurs who rely on technology to run their business. Fortunately, Amanda had duplicates of all her video content on an external hard drive. "If it wasn't for that, I would have to start all over again," she adds. That's when Amanda knew it was time to start looking for a new video hosting platform.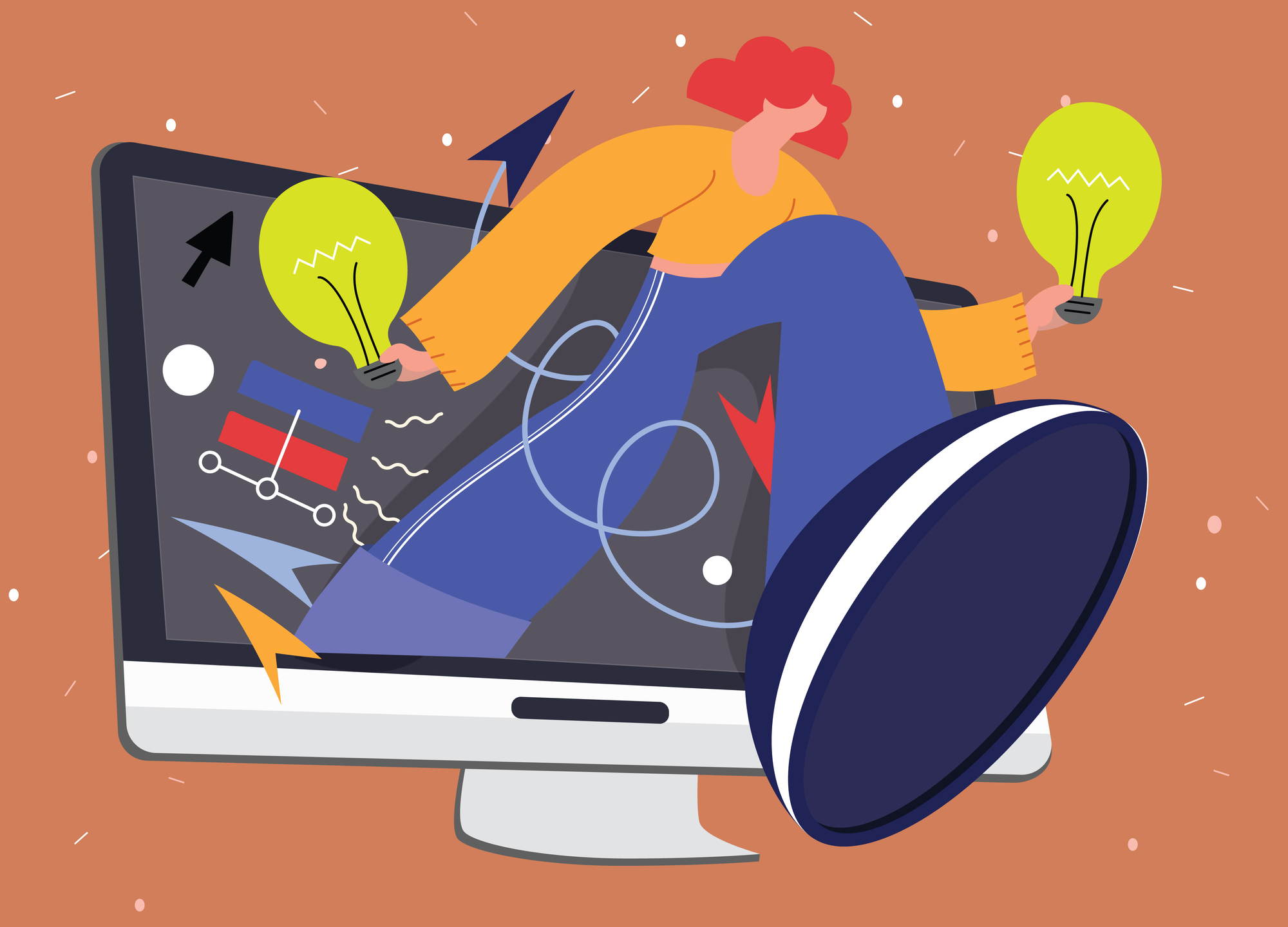 Have you tried other video hosting platforms in the past?
Amanda tried a lot of different platforms before finally landing on Spotlightr. "I did the research, I did the trials and testing," recalls Amanda. "There were maybe 20 to 30 of the different [platforms] out there and the cost was exorbitant."
Being in South Africa, Amanda says that exchange rates are often an issue when using overseas software. "In South African rand, it worked out to about 2000-4000 rand a month. We can't afford that — that's like six months' work."
So when Amanda discovered Spotlightr, she initially didn't think she'd be able to afford it. "I read your overview first and I was like, 'I really want this one. This actually works, this is exactly what I'm looking for,' and then I was holding my breath when I pressed the price button," says Amanda. As it turns out, Spotlightr has been a very cost-effective solution for Amanda.
You said that Spotlightr was exactly what you were looking for. What did you like about it?
In addition to being affordable, Amanda says that the video security features were very important to her. "The biggest problem is that, in the space of technology, a lot of our work is plagiarized and duplicated. People will use it as their own work, and you end up losing your business at the end of the day," says Amanda. "[Spotlightr] secures our information, whether it's a video or audio recording."
Amanda is also looking forward to using Spotlightr's marketing features — something she hasn't had the chance to explore yet because she's been so busy during the pandemic. "You've got all these little funnels, you've got everything there, and I can share quite easily," adds Amanda.
Being in South Africa, you mentioned that there are some challenges with using overseas software. Tell us more about that.
Amanda explains that in South Africa, people tend to have what she calls a "boxed view".
Rather than purchasing products and services from foreign countries, people expect South African businesses to use only South African vendors: "If you don't do 100% what's based in your country, you're not loyal," observes Amanda.
Amanda pushes back on the idea that technology should have no borders. "With technology and the way the world is working at the moment, to be in that space you cannot have borders," says Amanda. "That's like saying that your money has borders, and your income earning and your growth potential is limited by a border."
Amanda says she plans to recommend Spotlightr to her clients, regardless if they are located in South Africa or elsewhere around the world. "I'm lucky that I sit in that space as a creative director and I can assist startups on which software works, what is cost efficient, how does it work for South Africa, how would it work for an international client not based in South Africa."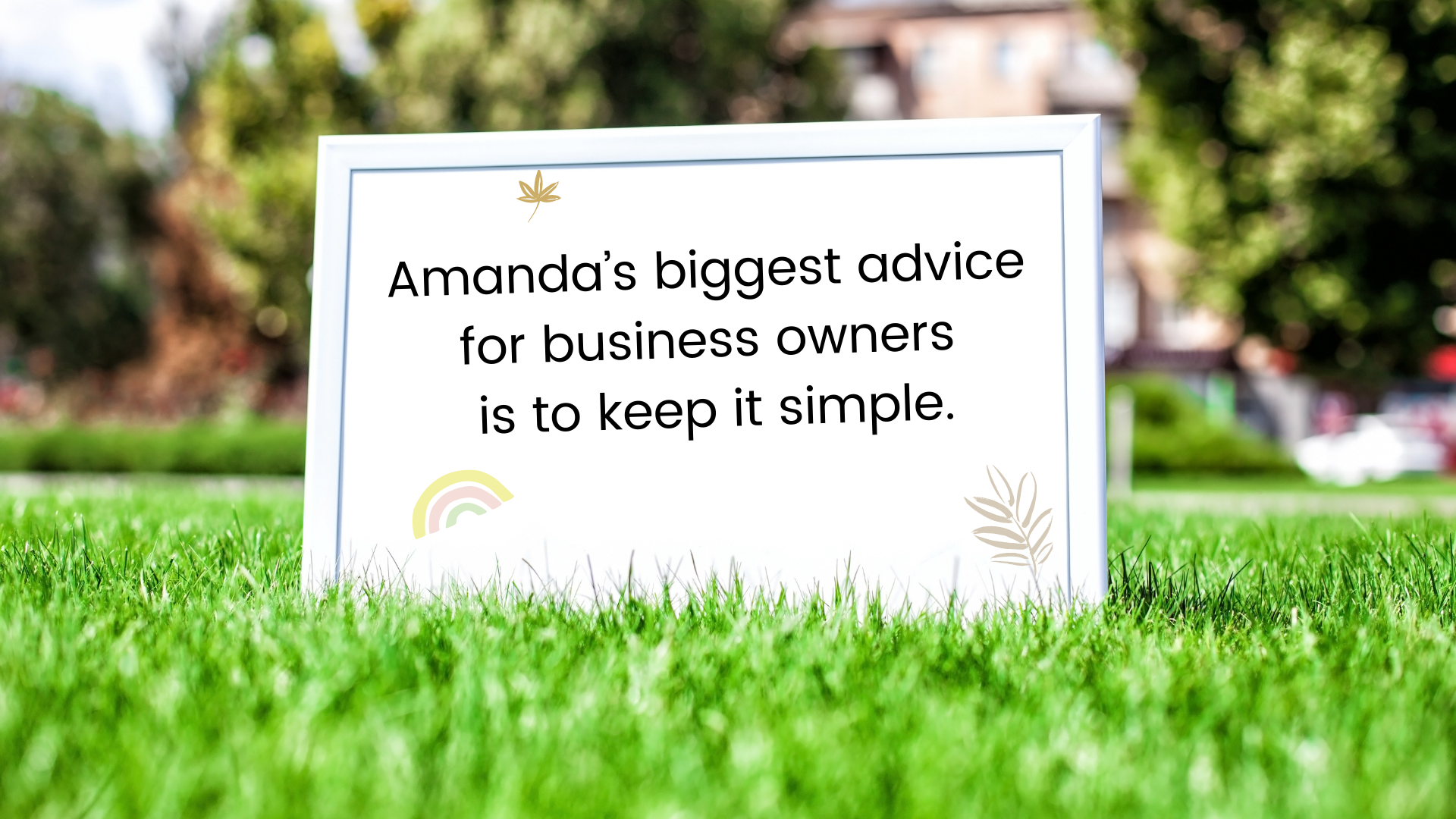 What advice do you have for other entrepreneurs who are just getting started with video?
Amanda's biggest advice for business owners is to keep it simple. "People realize they want to save money, so they want to do their own marketing," says Amanda. "If you don't know what you're doing, it's not about the money — it's about the time that you're wasting."
Amanda mentioned that she often sees entrepreneurs trying to replicate the types of content they're seeing online from other businesses but, unfortunately, they end up duplicating all the wrong things. "Don't even bother to look like it's a movie made by Quentin Tarantino," laughs Amanda.
Amanda says the advice to keep it simple also applies to the software you're using for your business. Startups and small businesses have very different needs from huge global enterprises, and she's glad to have found a video hosting partner who understands that.
"There's a lot of video hosting companies that are selling at the market of like, 'Ooh, do you want to look like Netflix? Do you want to look like Amazon?'" says Amanda. "A lot of us haven't even hit the starting blocks… we just need some simple things. I think you guys cover that quite well, and your support is awesome."
You can learn more about Amanda's work at 1mindbodyfitness.com and shaolincafe.com.