We haven't put out any Release Notes since early June.  The main reason being that we were pretty much working on the biggest update to Spotlightr since it's inception.  And that was an all new app, completely redesigned.  June and July we had our heads down working on that big update, and we announced that release of Spotlightr 5 in late July.
Once that was out and available for our customers it was time to squash bugs and get S5 up to speed.  And that took us through August and September. 
Feedback on S5 has honestly been better than I expected.  People don't like change!  Even if it's for the best.  But I think we've only received one piece of hate mail telling us how stupid we are for changing the app.
That's a good thing right?  
So that brings us to October.  We made some pretty big adjustments to the new app and we are still fine-tuning it.  All in all everything worked out better than we had hoped.
We are continuing our goal to organize your entire Spotlightr experience by Project.  With that said, we moved Quizzes, Galleries and Playlists under each Project.  
We expanded on our Theme functionality a bit and added a few new features like GeoControl.  
More on all of that below where we'll get into some details.  Let's take a look what's new and what's improved…
Oct 31, 2022 – Current platform version 5.1.5
New Features & Improvements
Export Individual Audience Report to PDF
WP Plugin – You can now use personalization with users identified when the plugin is installed
Project analytics now available
Identify contacts added to quizzes, galleries, playlists (for personalization and analytics)
Playlists, Galleries, Quizzes moved under Projects
Various Theme UI improvements
GIF quality selection added to GIF Creation for Emails
New "Tagging" system for videos
New "GeoControl" feature
New "Show Controls On Load" player feature
New "Accessibility Controls" tab and keyboard navigation added
Various improvements to Vimeo import
Custom domain or custom Spotlightr sub-domain available for each theme
New images module for selecting previously uploaded images
Added date search for bandwidth usage
Various performance optimizations throughout the app
Auto-play bug fix
Replace source with linked videos bug fix
Playlist with over 12 videos bug fix
Bandwidth renewal date for some accounts bug fix
Vertical video display bug fix
Watch page background and scrolling bug fix
Tag in Themes bug fix
SMART playback bug fix
Various On-finish bugs fixed
Various small UI improvements and bug fixes for Overlays
Various overlay bug fixes
Personalization bug fixes
Skip/rewing bug fix
Pre/post roll bug fix
Resolution switch on mobile bug fix
Gallery display improvements on mobile
Unifying analytics
Integrations Rework
Live streaming
WordPress Plugin Identifying Logged In Users
If you use WordPress and Spotlightr you have another reason to use our new plugin.  Once installed any student or user that logs into your WordPress site is automatically identified and tracked across all Spotlightr videos.
So once students log into your LMS system you will be able to run reports on exactly what that student watched and didn't watch.
So now you can upload videos right to Spotlightr from inside WordPress, grab any video you want to add to a post or lesson, and identify any logged in person.  
That makes our plugin a must have!
Download Individual Viewer/Student Reports
From our Audience module you can display a report on individual students.  So any videos that were watched will show here as well as a link to download the report.
Coming soon…you will be able to email these reports to yourself or your students on a weekly or monthly basis.

Here's another reason that makes the WordPress plugin awesome…
Not only does it identify your students so you can track their course progress, but you can also use the information stored in their WordPress profile to display personalized messages on any of  your videos like this…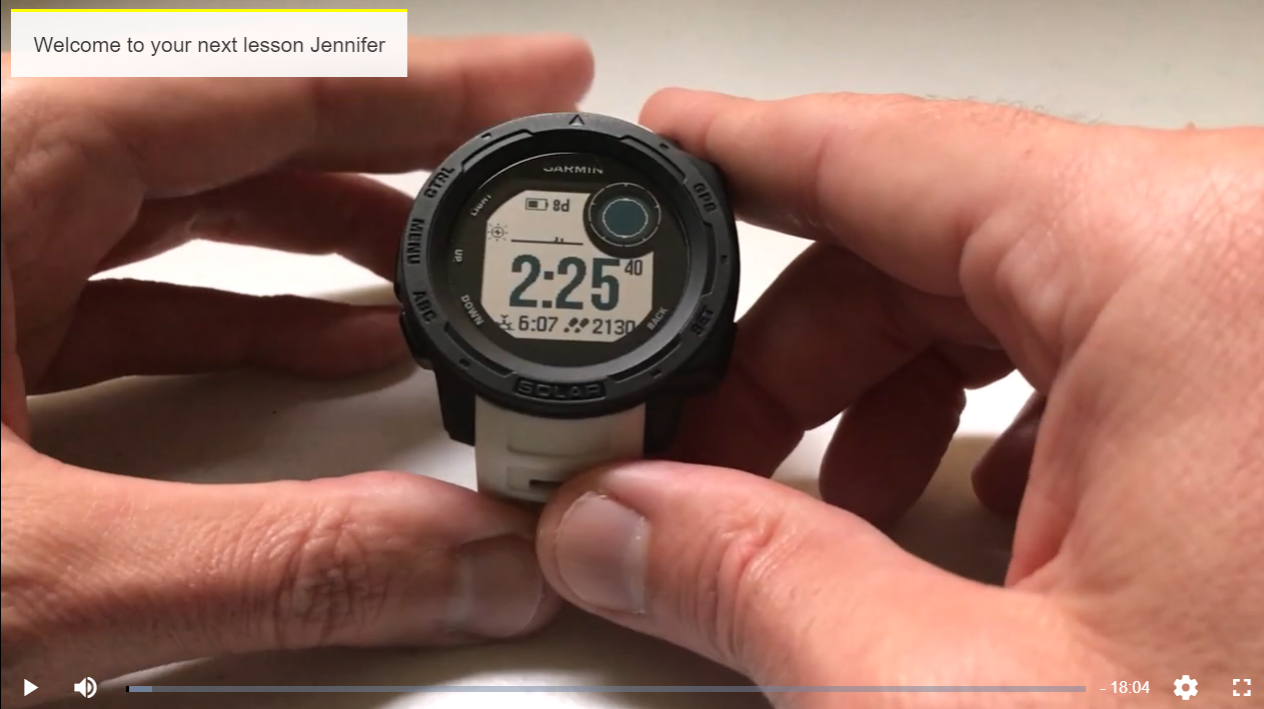 Video Tags
You can now add Tags to your videos inside of Projects to further organize them.  Soon you'll be able to search by Tag and run reports on videos while filtering by Tag.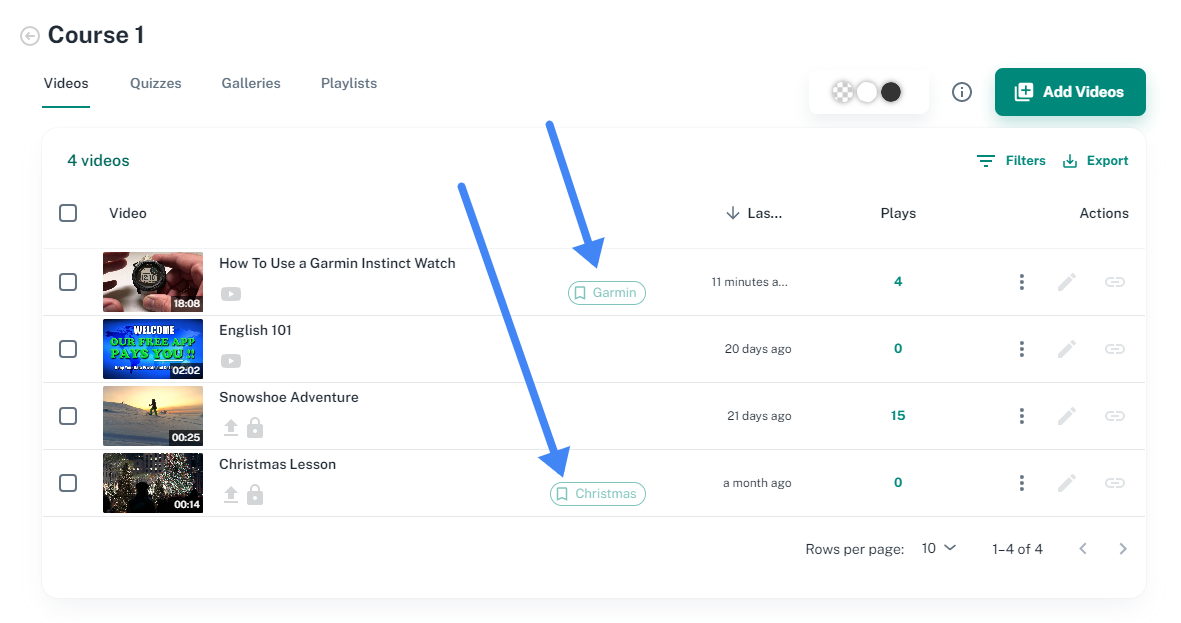 GeoControl
As part of our continual dedication to the security of your video content, we've now introduced GeoControl.  You can now whitelist countries that you want to allow access to your videos.
The GeoControl setting is found in your Theme. Just navigate to your Theme >> Security.
In this example we've allowed only the US, UK, Brazil, and Mexico the ability to access these videos.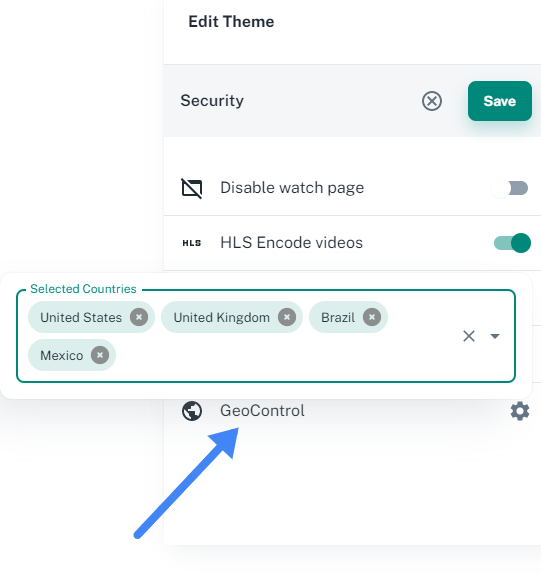 Here's what's next…
We are bringing all of our analytics together.  Our Audience and Reports modules gave you some nice insights, but now we want to tie it all together for you.  Run reports on your entire Courses, individual Students, or individual Videos.  See what students passed your Quizzes and which ones failed.  
We are also going to be tightening up our Integrations and expanding on them.  Our customers need to be able to tie their videos into their CRM, ESP, and LMS a whole lot better than current functionality.
Live streaming is still coming as well.  We keep pushing it back as we want to get "our house in order" so to speak before moving onto a big feature like this.  It's still coming!