A report from Global Market Insights suggests the eLearning market size surpassed $315bn in 2021. They also predict it will achieve a 20% compound anuual growth rate from 2022 to 2028. There is no denying the popularity of and demand for eLearning, and it comes at a time when careers in traditional teaching are not as attractive as they once were.
The National Education Association estimates there is a shortage of 300,000 teachers nationwide, and many have left the profession due to the low salaries and benefits, amongst other reasons. Former teachers and others in the education profession can make the most of their training and experience and utilize it in a new way by considering the eLearning industry.
Teaching and tutoring via eLearning is different to the regular classroom experience, and in some instances, eLearning tutors and teachers have only ever worked in this sector. It brings a wealth of benefits, and you can become part of an industry which is growing exponentially and doesn't show any signs of slowing down.
First, let's explore the history of eLearning and how it has developed into the huge industry we benefit from today.
An eLearning history timeline
Many years before the internet, distance learning was still a viable method of training and education. As early as the 1840s, people were being taught all sorts of subjects via correspondence. Isaac Pitman was recognized for his teaching of shorthand this way to many students across the United Kingdom. The first recognized testing machine was invented in 1924, and this allowed students to test themselves. By 1954 this had developed to another level as BF Skinner, a professor at Harvard, invented his "teaching machine". Skinner's Teaching Machine allows schools to administer programmed instruction to their students.
In 1960, the first ever computer-based training program was launched. The computer-based program, called Programmed Logica for Automated Teaching Operations (PLATO), was originally designed for students at the University of Illinois but quickly spread across other schools in the area.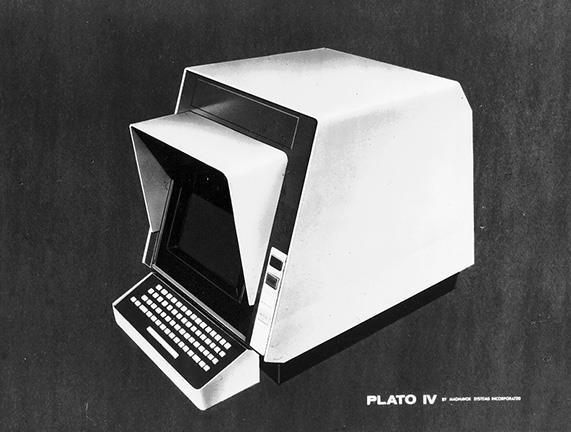 The earliest learning systems and programs were simply instructional. They delivered information but didn't start becoming more interactive until the 1970s.
The Open University in the United Kingdom was a pioneer in "distance learning" and made quite a few strides in the 70s and 80s.  They had started with with sending course materials to students via mail in the early 70s along with publicly broadcasting lectures via BBC television, and continued with innovative ways to teach and learn remotely.
The 1990s saw several schools setup to deliver eLearning programs online only, making education more accessible. The internet and online learning programs meant people who previously struggled to access education due to location or time. Advances in technology helped educational institutions and companies bring down the costs of distance learning, making it even more accessible to students and widening education for all.
Businesses saw the value of eLearning by the beginning of the 21st century, and more organizations began using it as an effective tool for employee training, especially mandatory training courses and induction training.
There's no doubt eLearning has transformed the way we learnn  In recent times, when Coronavirus restricted travel in one way or another, uptake of eLearning was vital to keep children and students educated around the globe. This has increased the visibility of eLearning and opened many opportunities for people looking to become part of the industry.
Why choose to become an eLearning teacher?
There are many benefits of making the move to teach via eLearning. Of course, you'll get to benefit from joining a fast-moving and innovative industry, but there are also many other reasons it could be a savvy and enjoyable career move.
Borderless reach
While you may choose to focus your eLearning efforts in your local area or region, you don't have to be defined by it. Traditionally teaching or tutoring means face-to-face meetings and regular in-person contact with your students.
This is not the case for eLearning and you can theoretically teach anyone in the world anything you have the knowledge to teach them. Working as an online eLearning teach means you have a much larger reach than your local community and you can potentially teach people from all corners of the world.
Marketing your teaching courses or business is a key part of growing this reach and attracting prospective students to your courses and programs.
Work from anywhere
Closely tied into the borderless geographic reach of your programs, as an eLearning tutor, you can work from anywhere. You simply need an internet connection and may want to consider time zone availability. Still, with pre-recorded modules and program content, you can even discount that some of the time.
Many eLearning tutors work from locations around the world, only limited by their internet connection. Furthermore, almost all major cities and towns have accessible hot-desking and coworking spaces if you want to be around other people instead of always working from home.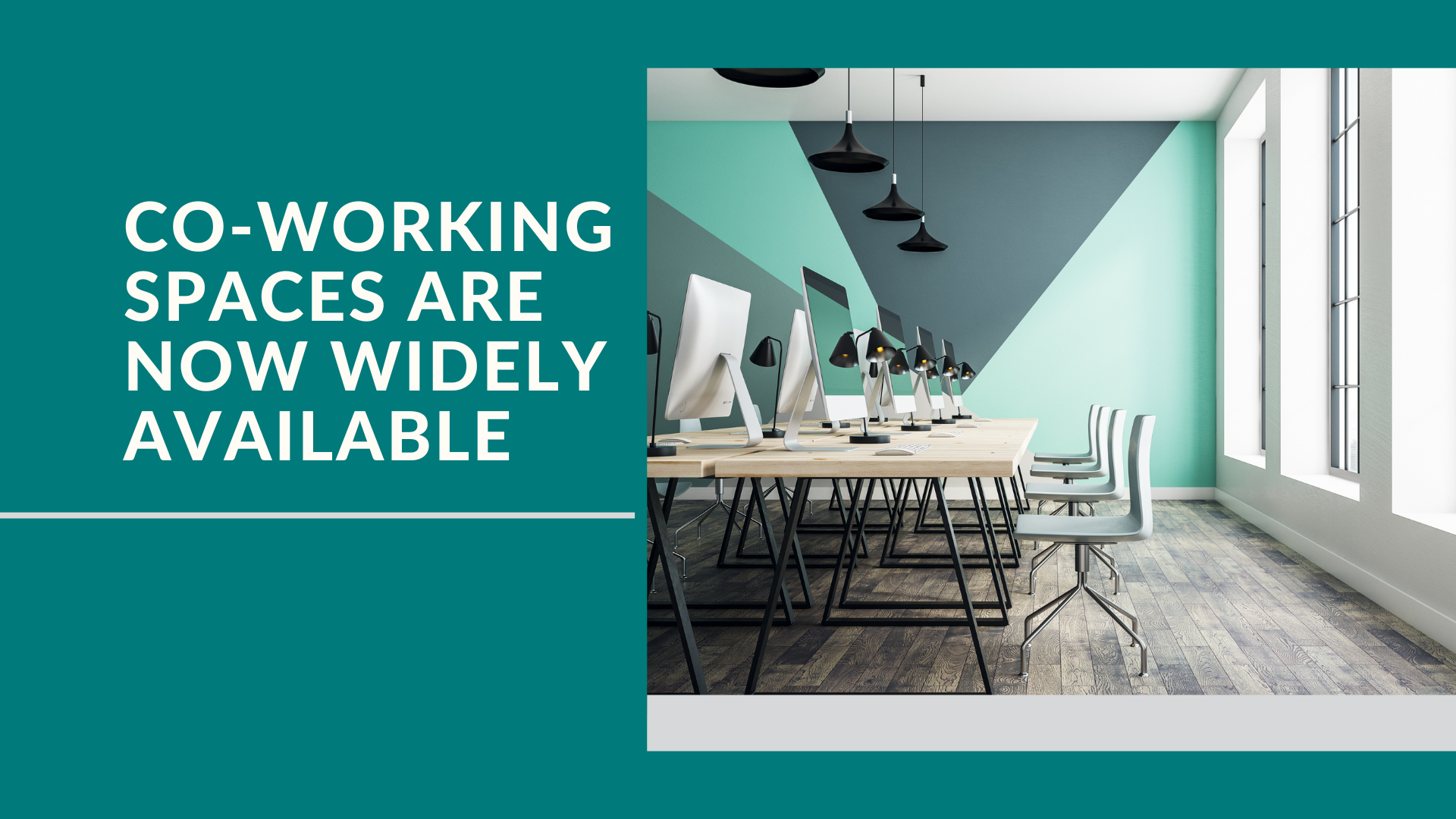 Flexible scheduling
Teaching online and delivering eLearning means you can provide lessons 24 hours a day, seven days a week. People can access your recorded and shared content at a time to suit their schedule, and this ensures your business can continue to grow and offer value even when you're unavailable.
The way you design your courses can play to your strengths and also your schedule. While you may run tutorials, webinars and live sessions, you can also program course materials that students can access whenever they need them. Some eLearning courses are instantly available in a single download, while others are more interactive and tutor-led. You can also drip feed content which helps to keep learners engaged and logging on for the next part of the course.
Easier learning
It could not be easier to share your knowledge and expertise via eLearning. Information sharing is straightforward and easy, with your courses defined by the knowledge you have. 
Whether you use video, web content or PDFs, your course information can be shared with the lick of a button. The benefit of using electronic resources also extends to when you need to update or change your materials. Documents can easily be updated and distributed to include any updates.  
You're in control
Most eLearning teachers and distributors operate as small businesses. This means you have control over what you teach and how your programs run. You can offer courses that suit your business needs but also pique your personal interests. It can be extremely rewarding to teach and train others in a subject you're passionate about.
Considerations for Prospective eLearning Teachers
If you're considering eLearning teaching as your next business move, you must keep in mind some of the key discussion points explored below. We're looking at the main considerations for eLearning teachers to keep in mind when launching a business or service in this area.
Startup costs
We've already looked at how all you really need to begin a business in the eLearning sector is an internet connection, but of course that is just the very basic necessity. Depending on your course delivery methods and approach to eLearning, there are some other considerations for your costs.
Let's talk about some of the most common.
Website hosting – You'll need a company to host your website, if you don't already have one.  If you are just starting out this will likely be less than $10/month.  As your online presence, enrollments, and traffic increases so will this cost.
Development costs – If you use something like WordPress you can easily create your own website without any coding knowledge.  There is a learning curve but it's easily done and done by millions of people around the world.  But if you need the site built for you, expect to pay at least a few thousand dollars for a small 5 page website.  Or do it yourself with WordPress.
Domain – Your domain name will need to be registered with a domain registrar like Namecheap.  This is typically $10/year or less.
LMS software –  Whether you create your own website yourself, or hire people to do it for you, you will need some sort of LMS software to deliver your course, track students, give quizzes and certificates, etc.  The costs on this vary greatly, but if using WordPress something like LearnDash will cost a few hundred per year.
Video recording software – You willl likely be taking advantage of video to deliver your course content.  If you are recording yourself or your screen for a video course then something like Camtasia will be around $300.  There are less expensive options as well.
Video hosting – Depending on the length of your course and the amount of students you have this cost will vary greatly.  However you can expect to get started for less than $20/month.
Hardware – Webcams are a good starting point, though as you grow you may want to start using something more robust.  You can get a good webcam for $50 or less.
Course choice and development
Developing your first course will be a learning experience and something you need to dedicate significant time to. Be realistic and be prepared to dedicate a considerable amount of time to course development.
There are many approaches to creating your course.  This is a large topic in itself and too big to cover here.  It's often recommended to test your market and audience with a smaller course to ensure your model works, and then continue to expand and develop your course.
Long story short…don't attempt to make the biggest and greatest course of all time when you are just getting started.
Pricing
Knowing how to price your eLearning courses is something that you can only do with a lot of market research. Analyze your competition in depth and consider where your program sits amongst the competition.
Some considerations include whether or not to charge a one-time fee for courses, or recurring billing to access multiple courses.  You can also include other features like an online community, one-on-one tutoring, live streams and access to future updates on the course to add more value to your one-time or recurring billing options.
Many course creators include free courses to get started and then paid options to continue with the course or to garner certification.  Experiment with your pricing to see what works best for you, your course, and your target audience.
Student engagement
If you don't prioritize student engagement then it is unlikely your course offering will be a success. Teaching online is different to face-to-face, so you will need to find new methods to keep students engaged and interested.
It starts with your course delivery at the very basic level.  You will want to incorporate video into your course to keep it as engaging as possible.  You can supplement with documents and PDFs for additional resources, but video is typically what you will want to use to deliver your base course content.
Because the obvious nature of eLearning means that students are not in a classroom setting, you might want to consider adding one or more techniques used to gather students together virtually.  
For example, there are tools you can use to create a space for your students to join and interact with each other.  Similar to something like Facebook, but without all of the distractions and ads.  One example is Circle which is becoming a popular way to bring your brand and audience together to intereact.
You could design your course with interactive elements or ensure that you schedule regular live sessions within your program to ensure you get the chance to check in regularly with the students.  Regular live streaming sessions are a great way to stay in touch with students, answer questions, and hold students accountable by requiring attendance to the sessions.
Standing out from the crowd
The size of the eLearning market means there is space for a range of providers offering different programs and even plenty who offer similar kinds of course. However, you need to consider your competition and find ways to stand out and make your offering unique and something people want to invest in.
The eLearning market is full of people offering similar courses and programs, so finding a way to differentiate your business matters. This could be through your approach to engagement, the use of live video or the fact the content of your course stands out as it offers something different to everyone else.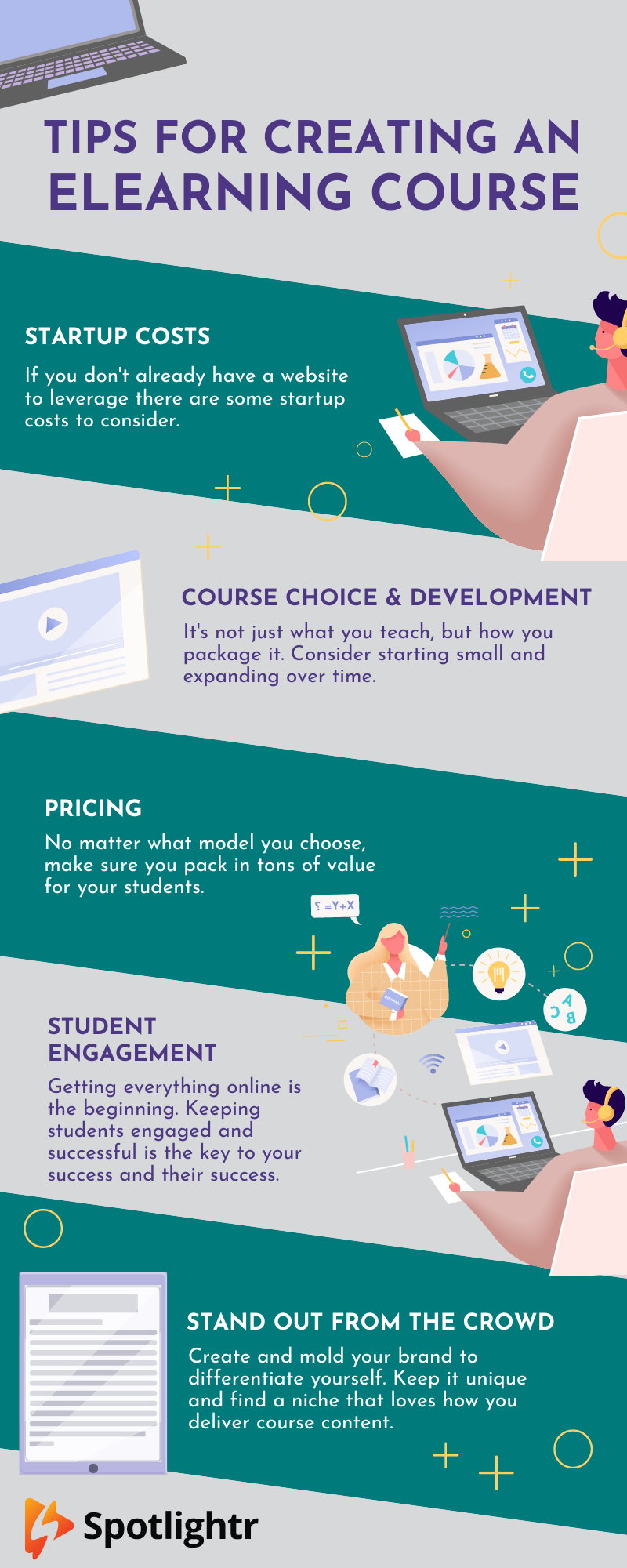 What about becoming an eLearning distributor?
Not all eLearning businesses rely on an experienced teaching background. There is potential for shrewd business people to be successful in the eLearning distribution market.
Becoming an eLearning distributor means you set up your own business and web presence, but your courses are developed by other providers. The 'distributor' simply provides the means to deliver and access the courses.  That means creating, managing, and marketing the website.  And the teachers, or subject matter experts, create the actual learning content, be it videos, PDFs, documents, quizzes, and more.
This business arrangement can be benificial for both parties as they are able to do what they do best. 
Online learning driving the future of education
The rapid switch to eLearning for many educational institutions and course providers during Coronavirus alerted many people to just how useful, and effective this kind of approach to learning can be. Studying online and via eLearning portals will never fully replace the traditional classroom experience, but it can enhance it and it can make learning more accessible for all.
This eLearning industry is growing rapidly, but there is still plenty of time to get involved and make your mark. Maximize the value of your knowledge and expertise while capitalizing on the rise of eLearning by developing your own eLearning courses.
Host Your eLearning Video Course With Spotlightr
Compatible with any LMS that you use.  We track your student's progress through their videos.  We protect your intellecual properly.  We keep your content on-brand and easy for your students to absorb and enjoy.  Try us today for 14 days.  No credit card required.