Are you a content creator looking to share your knowledge with the world and earn income in the process? If so, you may be the right place. In this blog post, we delve into the world of Teachable, an online learning platform that empowers instructors to create and sell their courses. From its humble beginnings to its extensive feature set, we'll explore everything you need to know about "what is Teachable" and how it compares to its competitors. Strap in and prepare for a "non-affiliate" review that will help you make an informed decision on whether Teachable is the right platform for you.
Short Summary
Teachable is an online learning platform offering comprehensive course creation and management tools, customization options, student engagement features and integrations with third-party services.
It offers a range of pricing plans to suit the needs of different course creators from free to $665/mo.
Teachable has enabled numerous successful businesses and has plenty of potential for growth & profitability.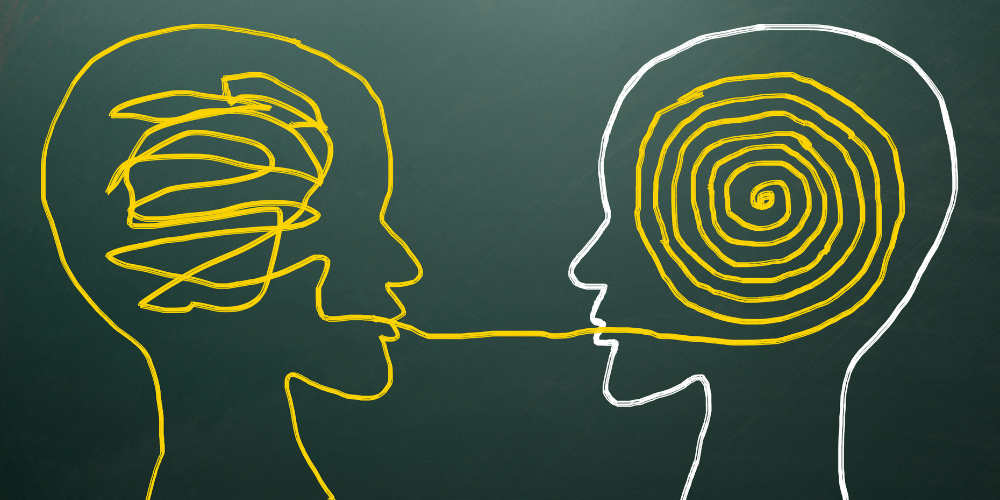 Teachable is an all-in-one online course creation platform that empowers users to create, market, and sell courses and coaching services. It's biggest strength is the ability to eliminate the need for technical know-how, allowing you to focus on sharing your expertise and knowledge without getting bogged down in the intricacies of website management. With its user-friendly dashboard, course creation tools, and robust marketing features, it's no surprise that Teachable has grown to encompass tens of thousands of courses since its inception in 2013.
Even if you're new to the world of online education, Teachable's intuitive platform guides you through the process of building a course from scratch or uploading content from another site.
Whether you're teaching business and marketing, health and fitness, photography, technology, or any other topic, Teachable accommodates a wide range of course types and offers features to help you create engaging, high-quality content.
Brief History
Teachable was founded in 2013 by Ankur Nagpal and Conrad Wadowski in New York as a solution to the growing need for a user-friendly online course creation platform. Since then, it has experienced significant growth, becoming one of the leading online learning platforms with millions of users and courses. This rapid expansion can be attributed to Teachable's commitment to providing a comprehensive learning management system that simplifies the course creation process and offers seamless integrations with various third-party services for email marketing, payment processing, and more.
Who Can Benefit from Teachable?
Teachable is designed to support influencers, creators, and educators looking to expand their reach and generate income by offering courses to a global audience. Whether you're a seasoned expert or just starting, Teachable's platform streamlines the process of creating and selling courses, allowing you to focus on what you do best – sharing your knowledge and skills with others.
A successful Teachable course typically targets a specific audience and covers a niche topic in-depth. Examples of Teachable courses include cooking classes, yoga instruction, and photography workshops. With its versatile platform, Teachable enables creators to bring their unique expertise to life, attracting learners from around the world who are eager to expand their knowledge on a particular subject.
Key Features of Teachable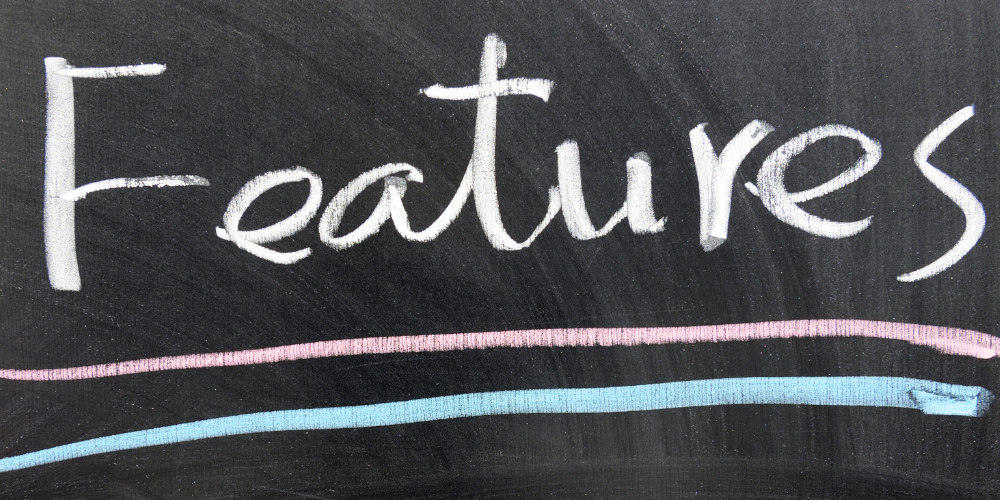 Teachable's extensive feature set enables course creators to bring their vision to life with ease. From its user-friendly dashboard to its powerful course creation and management tools, Teachable provides everything you need to create engaging and effective online courses. Its customizable platform allows you to tailor the look and feel of your courses to match your brand, while its student engagement and interaction features ensure that learners stay connected and motivated throughout their educational journey.
In addition to its course creation capabilities, Teachable also offers coaching services, allowing you to provide personalized guidance and support to your students. This added layer of interaction can significantly enhance the learning experience and lead to better outcomes for your students. No matter your level of expertise, Teachable's robust feature set empowers you to create, market, and sell your courses with confidence.
Course Creation and Management
Teachable offers a variety of tools to help you create engaging courses that cater to different learning styles. You can use videos, documents, and other course materials to build a comprehensive learning experience for your students. Additionally, you can use the course builder tool to organize your content into a clear and logical structure, making it easier for students to navigate and progress through the course.
The platform also provides reporting features that give you insight into how your students are engaging with the course material. With this valuable data, you can identify areas where students may be struggling and make adjustments to improve the overall effectiveness of your course.
Whether you're creating a new course from scratch or looking to enhance an existing one, Teachable's course creation and management tools make it easy to develop a high-quality learning experience for your students.
Customization and Branding
Teachable offers a range of customization features that help you create a professional-looking course website that reflects your unique brand. With the Site section, Code Snippets section, and Template Editor, you can easily customize the appearance of your course site, from its colors and fonts to its overall layout. Additionally, you can set up a custom domain to create a seamless experience for your students and further establish your brand's presence online.
Whether you're a seasoned designer or a complete beginner, Teachable's customization options allow you to create a visually appealing course website that will captivate your students and keep them engaged throughout their learning journey. With its intuitive design tools and extensive customization options, Teachable enables you to create a course website that truly represents your brand and showcases your expertise.
Student Engagement and Interaction
Teachable understands the importance of keeping students engaged and motivated throughout their learning experience. That's why the platform offers features such as quizzes, certificates, notifications, student management, and community integration to facilitate student interaction and engagement.
With quizzes, you can test your students' understanding of the course material and provide valuable feedback to help them improve. Certificates of completion can be customized and awarded to students who successfully complete your courses, giving them a sense of accomplishment and motivation to continue learning.
The platform also offers a lecture comments feature, which encourages students to ask questions and engage in discussions with their peers and instructors. By fostering a sense of community and encouraging active participation, Teachable helps you create a dynamic and interactive learning environment that keeps students engaged and eager to learn.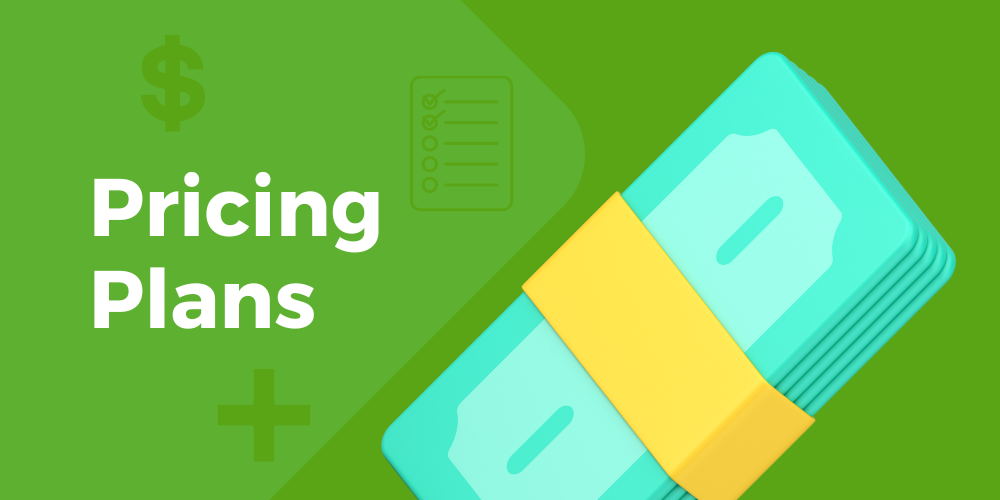 Teachable offers a range of pricing plans to suit the needs and budgets of different course creators. With three main plans – Basic ($59/mo), Pro ($159/mo), and Business ($665/mo) – Teachable provides a variety of features and tools to help you create, market, and sell your courses. For those just starting out or wanting to test the platform, Teachable also offers a free plan with limited features.
Each plan comes with a set of core features, such as unlimited courses and students, custom course pages, and a checkout system. As you upgrade to higher-tier plans, you gain access to additional features like advanced analytics, custom certificates, and quizzes, as well as reduced transaction fees.
Whether you're a first-time course creator or an experienced educator, Teachable's flexible pricing plans cater to a wide range of needs and budgets.
Free Plan
Teachable's free plan offers a fantastic starting point for those looking to explore the platform and create their first course without any financial commitment. Despite its limited features, the free plan provides access to the course builder tool, which guides you through the course creation process with clear instructions, making it an ideal choice for beginners.
It's important to note that even though the free plan has no upfront costs, Teachable will still take a percentage of your earnings from course sales. However, if you're just starting out and want to test the waters before committing to a paid plan, the free plan offers a great opportunity to experience Teachable's platform and begin building your online course presence.
You can't currently sign up for a free plan from their pricing page. You do need to sign up for a paid plan or a trial plan, and then downgrade to the free plan once inside of Teachable.
Paid Plans
Teachable's paid plans cater to a range of needs, offering additional features and tools for course creators who are looking to scale their businesses and generate more revenue from their courses. The Basic plan ($59/mo) includes 5 courses and unlimited students, course design templates, a checkout system, and detailed reports, while the Professional plan ($159/mo) offers custom certificates, quizzes, and advanced sales analytics. The Business plan ($665/mo) provides even more advanced features, such as bulk student enrollment, marketing automation integrations, and custom contracts for affiliates or resellers.
While the transaction fees associated with the Free or Basic plans may deter some course creators, upgrading to the Professional or Business plans can eliminate these fees and potentially result in greater overall earnings, depending on your course sales volume.
With various pricing options available, the Teachable pricing plans allow course creators to choose the plan that best aligns with their goals and budget.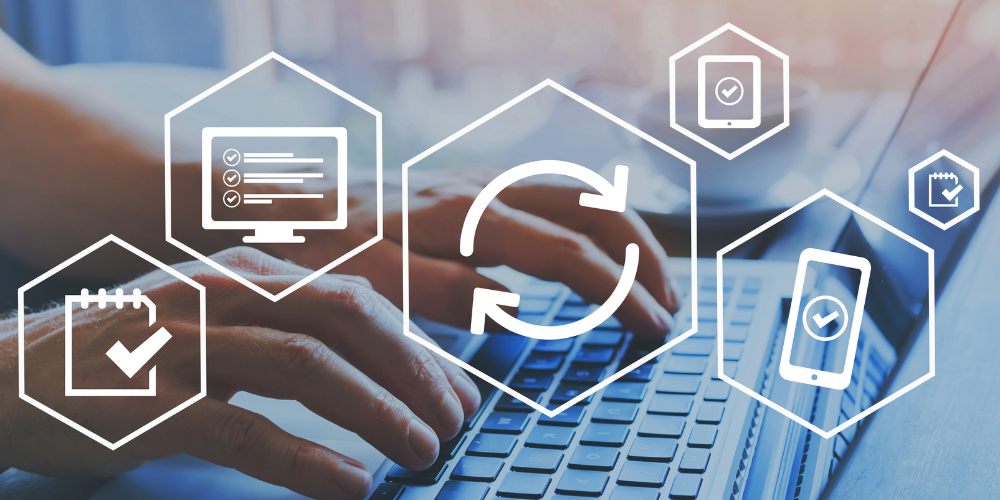 Teachable's seamless integrations with various third-party services make it easy to optimize your course offerings and streamline your workflow. From email marketing and payment processing to customer support and educational resources, Teachable integrates with a wide range of applications to enhance your online course experience and drive success.
These integrations not only save you time and effort, but also enable you to create a more cohesive and efficient course management process. By leveraging the power of these integrations, you can focus on what matters most – creating high-quality courses and delivering exceptional learning experiences for your students.
Email Marketing Integrations
Email marketing is an essential tool for promoting your courses and keeping your students informed about updates, new content, and special offers. Teachable integrates with popular email marketing services like MailChimp, ConvertKit, and Segment, making it easy to manage your email campaigns and keep your students engaged.
By integrating your Teachable account with your preferred email marketing platform, you can automate tasks such as adding students to your email list, sending course update notifications, and delivering targeted promotional emails to increase course sales.
With these integrations, you can efficiently manage your email marketing efforts and focus on creating valuable content for your students.
Payment Processing Integrations
Teachable offers secure and reliable payment processing integrations that make it easy for you to accept payments for your courses. Through its native payment gateway options – Teachable Payments and the Monthly Payment Gateway – Teachable ensures that your students can make payments with ease and confidence.
Teachable also offers a custom payment gateway configurations, allowing you to connect your school's payments to your own Stripe and/or PayPal accounts. There are some requirements and eligibility rules so please be sure to check their documentation for that.
Teachable Support and Resources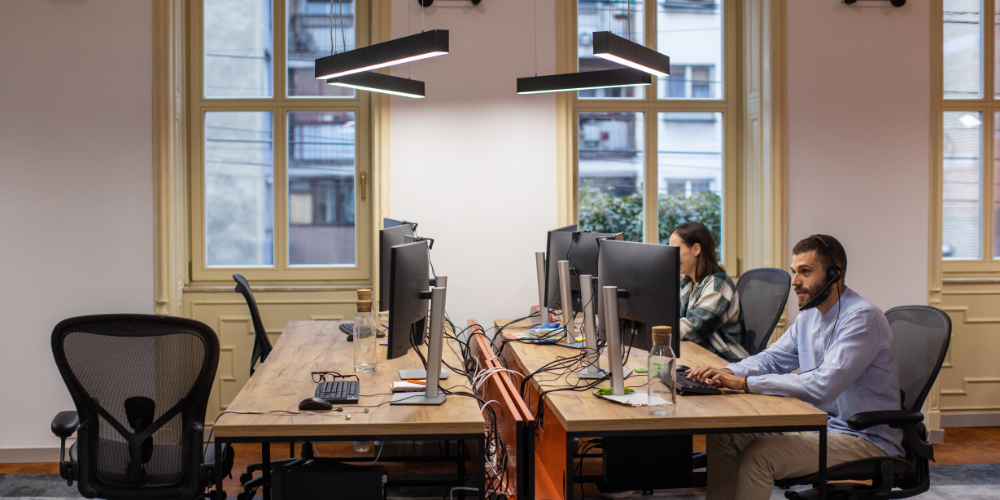 Teachable is committed to providing its users with the resources and support they need to create successful online courses. Through various customer support channels and educational resources, Teachable ensures that you have access to the guidance and information you need to make the most of the platform and build a thriving online course business.
From their comprehensive help center and knowledge base to their responsive email support, Teachable is dedicated to helping you succeed in your online course creation journey. With these resources at your fingertips, you can confidently tackle any challenge and create a rewarding learning experience for your students.
Customer Support Channels
Teachable offers a help center includes an extensive knowledge base and resources that cover everything from getting started with Teachable to advanced course creation techniques. Additionally, you can reach out to their email support team at support@teachable.com for personalized assistance and guidance.
With a response time of just one business day, Teachable's email support ensures that you receive prompt and efficient help with any questions or issues that may arise. Their commitment to providing exceptional customer support makes Teachable a reliable and trustworthy platform for your online course creation needs.
Educational Resources
Aside from its customer support channels, Teachable also offers a wealth of educational resources to help you develop your skills and knowledge as a course creator. Their blog features articles on a wide range of topics, from course creation tips to marketing strategies, while their webinars provide in-depth insights into various aspects of online education.
By tapping into these educational resources, you can stay informed about the latest trends and best practices in online course creation and continually refine your approach to ensure the success of your courses. Whether you're a novice course creator or a seasoned educator, Teachable's educational resources can help you stay ahead of the curve and deliver exceptional learning experiences for your students.
Comparing Teachable to Competitors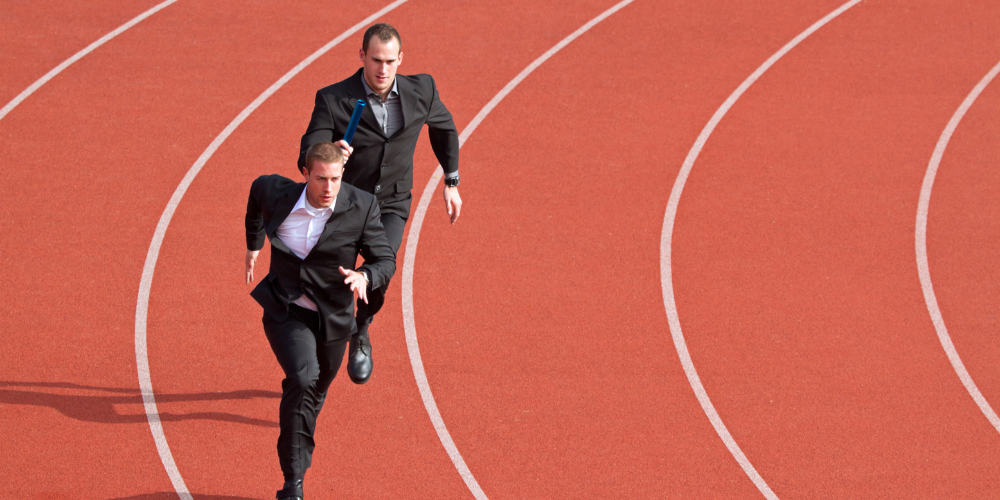 With a variety of online course platforms available on the market, it's essential to understand how Teachable stacks up against its competitors. In this section, we'll compare Teachable to popular alternatives such as Thinkific, Kajabi, and Udemy, exploring their similarities and differences in terms of features, pricing, and user experience.
Understanding the strengths and weaknesses of each platform can help you make an informed decision about which one is the best fit for your needs. By considering factors such as customization options, course creation tools, and pricing plans, you can choose the platform that aligns with your goals and budget, ensuring the success of your online course business.
Teachable vs. Thinkific
Teachable and Thinkific are both user-friendly online course platforms that cater to a diverse range of course creators. While they share some similarities in terms of features and capabilities, there are a few key differences that set them apart.
Teachable offers more personalization options compared to Thinkific, allowing you to tailor the look and feel of your courses to match your brand. On the other hand, Thinkific boasts superior web design features, providing a more polished appearance for your course website. As far as customization is concerned Thinkific probably has the slight edge here.
In terms of course creation tools, both platforms offer user-friendly interfaces and a wide range of features to help you build engaging courses. They are both also pretty user-friendly in terms of learning curve.
As far as pricing and plans is concerned, many argue that Thinkific pricing makes a bit more sense and their plans are better organized. This probably has a lot to do with the large jumps in pricing that Teach able offers. Teachable's transaction fees can also be a put off-putting to some, as Thinkific offers 0% transaction fees.
Ultimately, the choice between Teachable and Thinkific will depend on your specific needs and preferences as a course creator. Both are good choices for people just starting out and with very little technical knowledge.
Teachable vs. Kajabi
Kajabi is another popular online course platform that offers an extensive suite of features for course creators. Compared to Teachable, Kajabi provides more control and customization options, allowing you to create a more professional and polished course website. However, Kajabi comes with a higher price tag, making it a less budget-friendly option for some course creators.
While both Teachable and Kajabi offer a robust set of features for creating and managing courses, the main distinction between the two platforms lies in their pricing and customization options. If you're looking for a more affordable and straightforward platform, Teachable may be the better choice. However, if you're willing to invest in a higher-priced platform with more advanced features and customization options, Kajabi may be the right fit for you.
For anyone looking to launch a course, comparing Thinkific vs Teachable vs Kajabi is going to be a good starting point.
Teachable vs. Udemy
Udemy is a renowned course marketplace. It enables instructors to design and sell their own courses on the platform. Unlike Teachable, which offers extensive customization options for course creators, Udemy is more restrictive in terms of course design and publishing. All courses on Udemy must adhere to strict guidelines, and course creators have limited control over the appearance and layout of their course pages.
One of the main advantages of using Teachable over Udemy is the increased control and customization options it offers. With Teachable, you can create a unique course website that reflects your brand and offers a more personalized learning experience for your students. Additionally, teachable courses are not subject to heavy discounts like those on Udemy, allowing you to generate more revenue per course sale.
If you're looking for a platform that provides greater creative freedom and control over your courses, Teachable is the better choice.
Summary
In conclusion, Teachable is an all-in-one online course creation platform that empowers users to create, market, and sell their courses with ease. With its user-friendly interface, extensive feature set, and flexible pricing plans, it's an ideal choice for both novice and experienced course creators. While there are some potential drawbacks to consider, the platform's benefits and success stories demonstrate its potential for helping creators turn their passion into a thriving online business.
Whether you're looking to share your knowledge with the world, generate income from your expertise, or simply explore the world of online course creation, Teachable offers the tools and resources you need to succeed. With its powerful features, seamless integrations, and dedicated support, Teachable is a platform that can help you achieve your online education goals and create a lasting impact on the lives of your students.
Frequently Asked Questions
What is Teachable and how does it work?
Teachable is an intuitive online platform that enables instructors to create, market and sell courses conveniently. With Teachable, instructors can easily upload course materials, set a price, and use the built-in marketing tools to reach their target audience.
Additionally, Teachable provides resources for instructors to understand the best practices for successful online course creation and sales.
Can you really make money on Teachable?
Yes, you can make money on Teachable with the right knowledge and execution of your courses. When you know which strategies are most successful, you can set yourself up for success and earn thousands of dollars from your course offerings.
What is the difference between udemy and Teachable?
Udemy is an online marketplace where you can find a variety of courses from various instructors. Teachable, on the other hand, is an online course creator platform, where you can create and host your own courses with more design flexibility and control over how your course pages appear.
Additionally, Teachable allows you to have your own domain name.
Is it free to teach on Teachable?
Teachable offers a free plan, making it accessible for any creator to get started teaching online without any upfront cost.
However, the features available on the free plan are limited compared to their paid plans.
What is teachability?
Teachability is the capacity to acquire and understand new information, skills, and behaviors. It requires a willingness to learn as well as an openness to self-critique and reflection on one's own actions.
Teachable individuals embrace constructive feedback, which helps them grow and develop to reach their full potential.