From SaaS startups to marketing agencies and ecommerce websites, the internet presents an endless amount of business opportunities with reasonably low barriers to entry. An entrepreneur's dream, if you will.
What's even more jaw-dropping is that many entrepreneurs are finding great success in selling products on the internet that their customers can't even touch, feel, smell or taste.
Not only are digital products selling like hotcakes, but due to the popularity and ease of distribution, many entrepreneurs have built successful businesses around these intangible goods.
Are you ready to use this lucrative business model to generate passive income? Or maybe you are hoping to add a revenue stream to an existing business model? If so, you have come to the right place.
In this guide, we walk through seven simple steps for creating a digital product that turns a profit.
Let's dive in.
What is a digital product?
A digital product is an intangible item delivered online. The most common digital products are digital goods, but they can also include access to a service or software.
You can sell digital products on a pay-per-download basis, like movies on Apple TV or ebooks on Amazon. You can also sell digital products through subscription plans, where users pay a certain amount per month to access a product like TV shows on Netflix.
Because there are no inventory or shipping costs, selling digital products can be an inexpensive way for entrepreneurs to start a business.
Some other benefits of selling digital products include…
>> Access to a global market
>> Lower overhead costs
>> Higher profit margins
>> Automated delivery
Let's look at some popular types of digital products sold on the market today.
Online courses
Online courses are an excellent opportunity to teach others new skills. They often require upfront preparation, such as creating a guide, or presentation, or recording a video walk-through.
You can create an online course on how to cook, how to build a website, or how to grow a successful vegetable garden. The sky is the limit.  An online course is a perfect way to build your email list or create an additional revenue stream.
For example, the Write of Passage is an online video course that teaches you how to write online and harness the power of the internet.

Design templates
A design template is a ready-made way for everyday users to create marketing materials and other branding elements. These templates are customizable, but they can also come with preloaded content like logos or wording.
People who use design templates tend to be less experienced designers or marketers. They might want to save time creating their designs and find the cost of hiring someone else prohibitive.
Take Freepik, a company that specializes in digital design products, for example. They drive users to their website by offering free vector graphics. Yes, these vector graphics are free to use, and that's the point.

This freemium model allows users to test out design products before investing entirely. After returning a few times, they trust the product and are willing to pay the nominal fee to upgrade to the premium templates for more complex designs.
Downloadable content
Downloadable content is also known as "digital goods" or "digital assets." These products can be anything from photos, audio recordings, PDFs, PowerPoint presentations, and even video games.
Take Epic Games as an example. Their free battle royale video game Fortnite has built an audience of more than 80 million monthly active users. Talk about a massive following. But how do they make any money if the game is free?
That's where downloadable content (DLC) shines. Aside from Epic Games, many video game companies offer content for sale in the form of DLCs and expansion packs like the popular Fortnite Harley Quinn avatar skin and season passes with exclusive perks.

Memberships
Memberships are also a popular digital product and with good reason. They're a great way to build your audience, capture their attention, and keep them coming back.
You can create a more intimate relationship with your audience by giving them exclusive access to your content through memberships. You can choose how often they get access, what kind of content they'll be able to see, and how much they'll pay for it.
Peloton has built a passionate fitness membership community with almost 1 million digital subscribers. The app is home to a variety of fitness content, from strength training to boxing and, of course, cycling. Users who don't own Peloton hardware can access the app for $12.99 per month.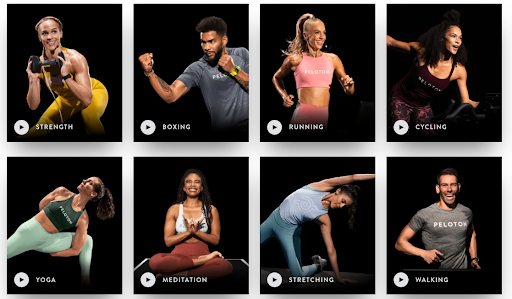 The great thing about the membership model is that it generates monthly recurring revenue. Nothing beats a constant revenue stream.
7 steps to creating a digital product
Are you feeling inspired? Follow these seven easy steps to create and launch your own digital product.
1. Narrow in on a vision
A good vision statement should be clear and concise, and it'll help you stay focused on what you're trying to achieve.
Choose one digital product you want to create by focusing on solving pain points and providing value to your consumers.
2. Outline your strategy
After you've defined your product and its purpose, it's time to figure out how you plan to bring it to life. Ask yourself a few questions:
Who's your target audience?
What features will help make your product successful?
What is the price of your product?
How will you market it?
Next, determine your value proposition — the core reason someone should buy from you instead of another seller offering similar products or services at comparable prices.
Your value proposition should be specific enough so that potential buyers know what they're getting into, when they purchase from you — and why this is better than anything else out there.
3. Perform market research and analysis
With a solid idea in place, conduct market research and analysis to prove your concept. Is there room in the market for your product?
Leverage Google Trends to see what people are searching for online. This free tool provides insightful data such as the average monthly search volume over time, related topics and queries, and top searches by region and device.
Also, don't sleep on your competition. Use your competitors as guinea pigs to learn what's working and what things to avoid.  When going through steps to creating a digital product it's easy to get lost.  Keep your eyes open!
4. Create a minimum viable product
Before you launch your product, building a minimum viable product (MVP) allows you to test the viability of your digital product idea before getting too far into development.
An MVP is a product with just enough functionality to test with a few early customers to get feedback on what they value most.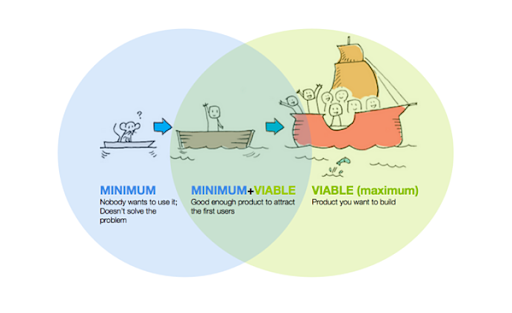 An MVP won't be perfect. It's simply a stepping stone on the path towards launching a full-fledged final version of your digital product.
The feedback gathered from your MVP is the "secret sauce" for creating the best possible version of your digital product that you are proud to take to market.
5. Conduct quality assurance testing
You're almost ready to launch your digital product into the world. But, as the saying goes, measure twice and cut once.
So before you gear up for the big day, take one last step to double-check your work and conduct quality assurance (QA) testing with a small sample of users.
QA testing tells you if users can find what they need, understand what they're supposed to do, and get the results they want without difficulty.
For example, take this logo maker by Tailor Brands. It is a straightforward tool that walks the user through the process of creating a high-quality company logo. You enter the company name and follow the guided options, and voila, a custom logo appears in seconds.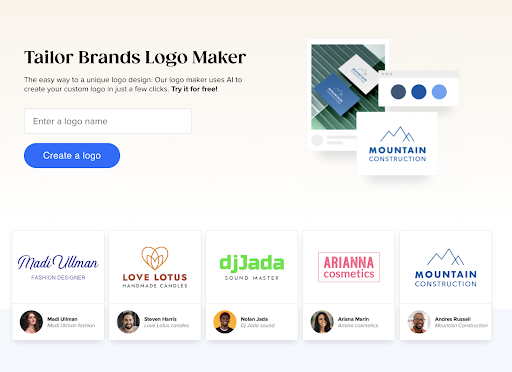 Before the complete launch, this online tool went through multiple rounds of QA testing to ensure an optimal customer experience, which is especially important for digital products. There's a lot of competition for digital products on the internet, so to stand out, you need to be better, easier, and faster than the rest.
6. Develop a go-to-market strategy
You can't just make a product and expect users to flock to it. You need a strategy to get your product in front of people and then convert them into customers.
Focus on creating a go-to-market strategy by answering these questions:
Price point: What price should you charge?
Sales channels: Where do customers buy your digital product?
Marketing funnel: How do you attract potential buyers and convert them into paying customers?
Sales cycle: How long does it take to turn a lead into a customer?
Some of the most popular channels for selling digital products include products like Kajabi, Thinkific, or Teachable. If you prefer to avoid third parties altogether (more money in your pocket), you can also sell your digital product directly on your website.
Build a buzz through social media to spread the word about your product ahead of your launch day. Building hype makes sure your potential customers are interested in your new product when it finally goes live.
Here are some tips for building a buzz on social media:
>> Tweet regular updates about your product
>> Share testimonials from customers who used the product during QA testing
>> Ask influencers or colleagues in your industry to share the details of your launch
>>Create lead magnets that offer a free product to build your email list
When launch day arrives, use email marketing tools to schedule and share the big announcement with your email list.
7. Keep an eye on user feedback
Now that your product has officially hit the market, your job isn't over yet. Keeping a close eye on customer feedback will help improve your product and grow a loyal following. If a particular feature isn't working well, it's essential to tweak or remove it.
For instance, if you created an AI writing generator, the odds are your first iteration of the product won't have all of the features your customers are looking for. By listening to your customers and gathering as much feedback as possible, you can tweak it to add more value to meet your user's wants and needs.
The key to long-term digital product success is quickly adapting to changes in consumer demands.
Wrapping up
There you have it.  The steps to creating a digital product don't have to be overwhelming.  Creating a digital product is an excellent way to generate passive income or add another revenue stream to your business model.
To increase the odds of a successful digital product launch, find a market with some demand and then test if people will buy your solution. Continue to refine your idea to create a long-lasting product that people are willing to pay for years to come