Online courses are booming. In fact, they've grown so popular that they increased 6600% in the last decade. With demand growing internationally and the recent events pushing even more education content online, you should have no problem finding students and generating leads, right?
Wrong.
Trying to sell courses online is not an easy task.  With a soaring demand comes intense competition amongst the supply, and if your video lead generation content isn't up to the challenge, it's going to fade into the crowd.
With consistent work and the right course and offer, it's absolutely doable.  
Chances are, if you're reading this, you've already dabbled in creating video lead generation pieces, so we won't waste time on the how. Instead, let's get into the five ways your content may be falling short of its ultimate goal.
1. Don't put out passive video content for lead generation 
You want your viewers to engage with your video, not just watch and walk away. Gated content is a simple way to make your video into an exciting new exclusive. With an irresistible teaser, viewers are more likely to enter their phone number or email in order to keep watching.
So don't forget to add those opt-in forms into your free content!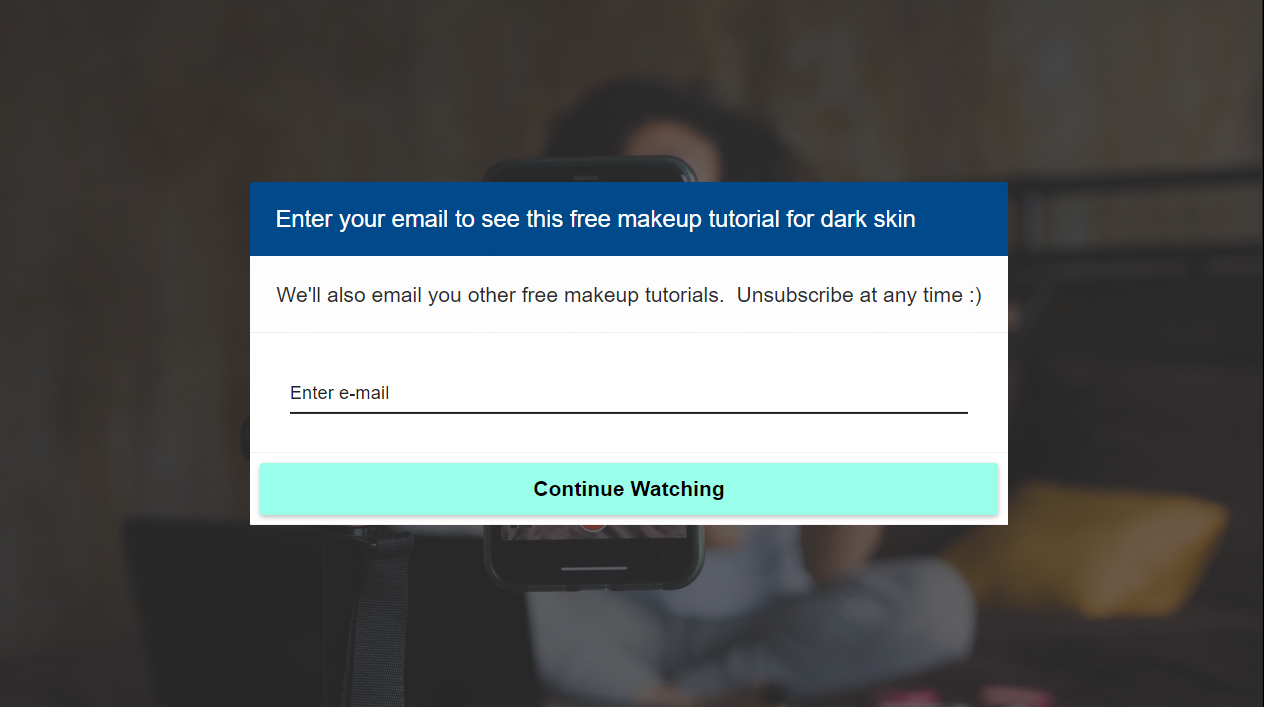 By now you may be asking yourself…
At what point in the video should I place the opt-in form?
The best way to answer this question is to recommend placing the form after visitors have had a chance to consume great content and leave them wanting more.  
If you only have one video available for visitors to watch, and it's a great video, put the form at the end.
Or, if you have a series of videos, you may have the form at the end of the first few videos, and then put it at the beginning of the last one.  
2. Don't lose distracted viewers to interrupting ads or long content
Your viewers don't know you yet, so it's unlikely they'll stick around for long-winded videos.
Keep your content entertaining, but to the point. Remember, they're not paying you or signing up just yet, so don't give away everything for free! A dash of personality, a sprinkle of branding, and an air of intrigue will leave them motivated to find out more.
Also, lose the ads. Hosting on a platform with ads not only opens you up to infiltration from related competitors, it's also a sure fire way to get potential leads to stop watching your video. Unless they're hopelessly hooked, the average visitor isn't going to wait around for a 15 second ad to finish so they can watch 30 seconds of content.
Invest in an ad-free platform so that your viewers stay focused on you.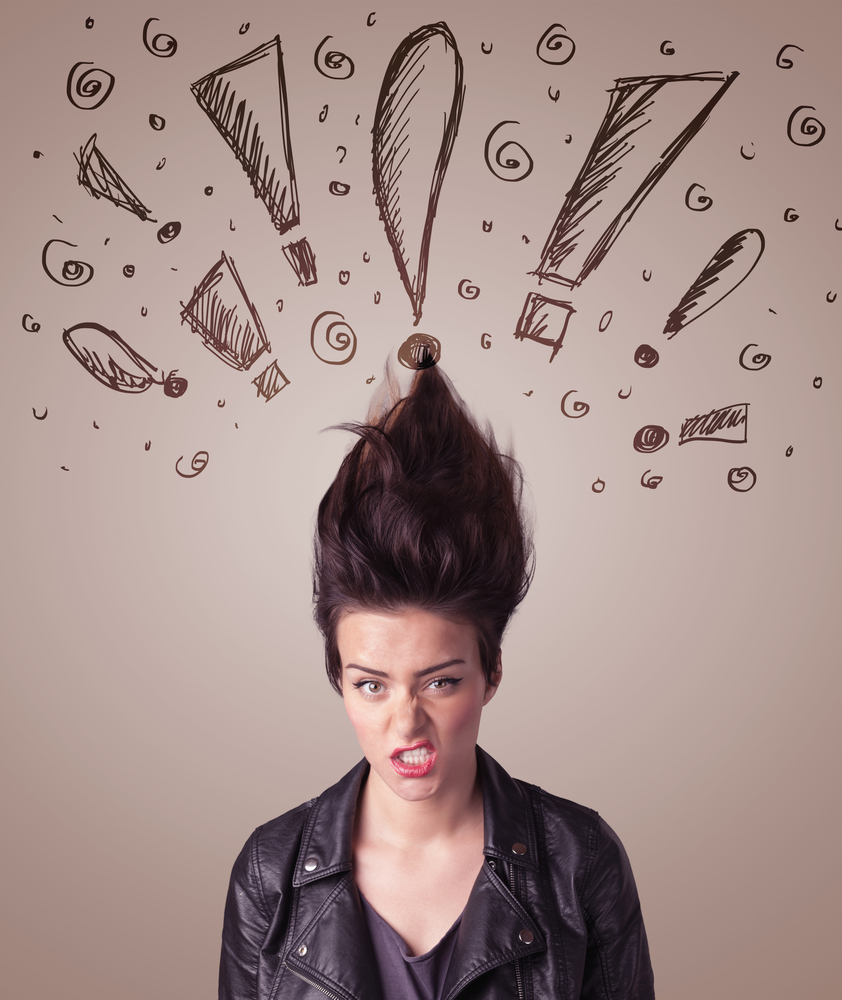 3. Don't make your viewer do more work than they have to
Nothing is worse than an interested viewer getting to the end of your video, wanting to know more, and then not knowing where to go.  Why make it harder on them to sign up?
Whether you're looking to collect emails, inspire direct sign ups, or guide viewers to an additional video, an "on-finish action" is a must.
What is that you ask?
Well, at Spotlightr this is something that happens after the video is finished.  What do you want the visitor to do after they are done watching the video?
How about click a button to learn more, redirecting them to an article or another video?
Or maybe you want to show them more videos releated to what they just watched?  You can have those videos appear right inside that same video once it's complete.
If you chose the right video, with the right content (i.e. "stay tuned to the end where you can learn more about…"), you can immediately redirect them to a page to register to a webinar, a class registration page, or a page to opt-in to your email list.
An on-finish action doesn't have to be complex, it just has to be there.
4. Video lead generation through data 
The key to lead generation is to learn from your failures and successes and video lead generation is no different. Pay attention to which videos have the highest view counts, highest retention rates, and highest engagements.
If you want to generate more leads with your video, you need to know what your audiences want and then you need to tailor your content to give that to them.  So use that data to create more of that type of content, and use that content for your lead generation pages!
Spotlightr gives you all the insight you need to do this. With detailed information, including which parts of your video were skipped or re-watched, you can streamline your lead generating videos into a string of successes.
Want to really grab your viewer's attention? You can use personalized video to create custom content and greetings on future videos.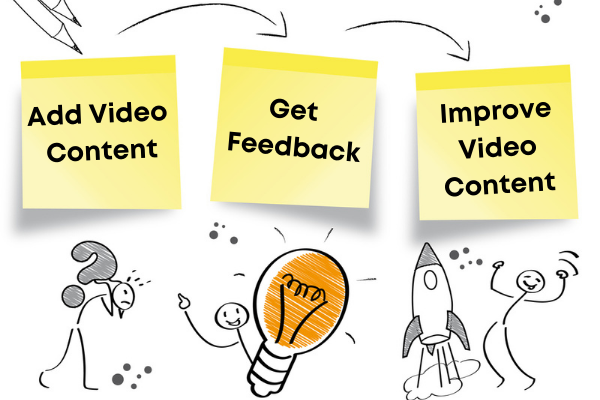 5. Don't be afraid to ask for testimonials
Honest and heartfelt video testimonials from students who love your courses are more effective advertising than anything you can organically generate. They're also a great way to earn consumer trust and make video lead generation even more effective. In one eMarketer survey, 80% of respondents said that hearing positive customer reviews increased their trust of a brand. Why throw away that opportunity?
Reach out to ask for testimonials and let your class sell itself.  And when it's time to publish the testimonials on your website, don't be shy about it!  Post them on the homepage, pepper them throughout different sections of your site, and you can even test them on your check-out page.
Also, try to get video testimonials whever you can.  But don't use something like Youtube to display them on your site though, it's better to use private video hosting.   
Either written or video, testimonials are huge for brand trust and for converting visitors into leads, and leads into customers.  
Now that you know what not to do, let's start generating leads using video
Take a deep breath. If you're making course video ads on your site then you're on the right track: potential students are already 95% more likely to watch a video than to read an advertisement. And by utilizing this fun, attention-grabbing form of lead generation, you're staying ahead of the competition.
Getting people to your website and checking your courses is a big challenge.  Creating a strong presence on social media, starting a Youtube channel, and consistently creating top-notch content on your site are just a few ways. 
Don't hesitate to use tools like Visme or Canva to help you create fun, unqiue, branded content.  Remember it's not just about articles!  Images, videos, memes, infographics and similar media play a big part into telling your brand story.  What is Visme?  It's a super-simple web app used to create all that stuff I just mentioned.  Canva is the same.  
Of course there is always the option for paid ads, but there are tons of ways to promote your site and ways to promote videos without ads.  Getting as much targeted traffic to your website as possible is of course the goal.
When you've done the work of producing a top-notch video, it doesn't make sense to lose leads because of where you're hosting it. That's why Spotlightr is here to help you broadcast. With a video-hosting platform customized to educators, you're already on your way to a fuller roster.
Sign up for a free Spotlightr trial account today, no credit card required, and you'll be calling roll in no time.